Presidential Transition Means CIO Turnover At Some Agencies, Too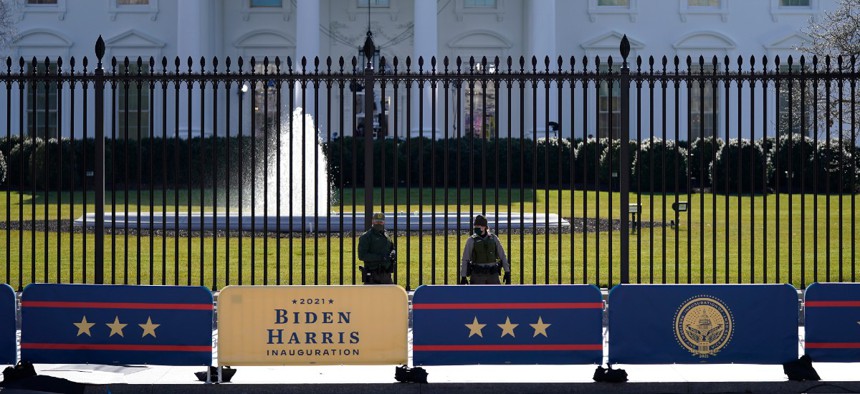 Come inauguration, nearly a third of department-level CIO positions will need new occupants.
The chief information officers at seven of the 24 CFO Act federal agencies will need to find new jobs as the Trump administration's political appointees step down Wednesday.
The top tech leaders at the departments of Commerce, Homeland Security, Housing and Urban Development, Transportation and the Social Security Administration are all political appointees serving at the pleasure of the president.
Of those agencies, only DHS responded to multiple requests from Nextgov for confirmation on last days and acting interim replacements.
A DHS spokesperson confirmed Tuesday is CIO Karen Evans' last day. Deputy CIO Beth Cappello will serve as acting CIO in her stead.
Two outgoing CIOs will need replacements with congressional approval: Tech leaders for the departments of Defense and Veterans Affairs require Senate confirmation.
Spokespeople from DOD and VA did not respond to multiple requests to confirm the last days for Dana Deasy and James Gfrerer, respectively, or their temporary replacements.
Other department-level CIOs are career hires, including IT leadership at the departments of Agriculture, Education, Health and Human Services, Interior, Justice, Labor, State, Treasury, Energy, Environmental Protection Agency, General Services Administration, NASA, National Science Foundation, Nuclear Regulatory Commission, Office of Personnel Management, Small Business Administration and the U.S. Agency for International Development. These employees are not required to step down as part of the transition— and some have served under multiple presidents already.
While the State Department's CIO is a career position, the current occupant, Stuart McGuigan, is retiring Wednesday, a spokesperson told Nextgov. Principal Deputy CIO Michael Mestrovich will be acting CIO until a permanent replacement is named, the spokesperson said.
Editor's note: This article was updated to reflect that the Energy Department CIO was changed to a career position during the Trump administration.