DHS Files Rule Proposing Increasing Scope of Biometric Information Collection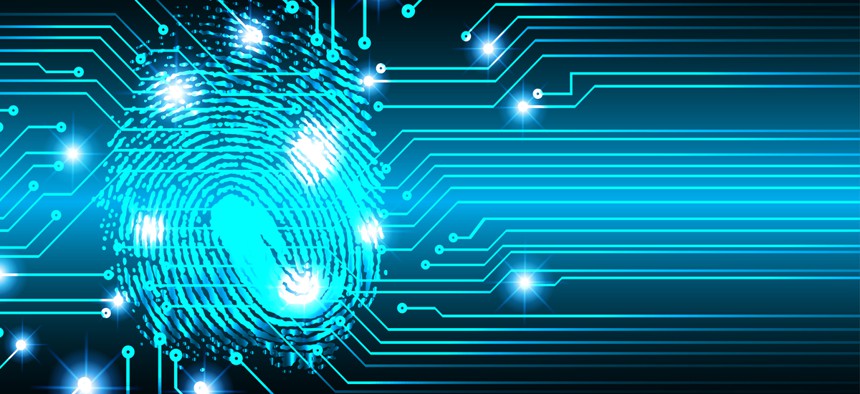 The Homeland Security Department posted the full text of a proposal to the Federal Register that would give it the ability to collect more biometric information from immigrants.
The Department of Homeland Security posted a proposed rule to the Federal Register Friday that would widen the scope of its biometric information collection program. The department originally announced the forthcoming rule Tuesday, but did not file text of the rule until Friday afternoon. 
The rule, which is more than 300 pages long, proposes six major changes that would increase the amount of biometric information U.S. Citizenship and Immigration Services, Customs and Border Protection and Immigration and Customs Enforcement can collect. The proposal will officially be published in the Federal Register Sept. 11, and public comment on the rule will be open for 30 days after that. 
The rule proposes sweeping enhancements to the department's biometric information collection practices. It redefines the term "biometric" and makes five other recommendations expanding the instances during which DHS can require collection of biometric information as well as increasing the type of biometric information it can collect.
"The purpose of this rule is to provide notice that every individual requesting a benefit before or encountered by DHS is subject to the biometrics requirement unless DHS waives or exempts it," the proposal reads. 
The department proposes the definition of the word "biometrics" should mean "the measurable biological (anatomical and physiological) or behavioral characteristics used for identification of an individual." 
DHS wants to add the collection of  palm prints, photographs for facial recognition, voice prints, iris images and DNA for tests to determine genetic relationships to its pre-existing biometric practices, which include collecting fingerprints and signatures of immigrants.
While biometric technology was previously used for background checks only, the new rule suggests collection should be required for identity enrollment, verification, and management and the production of secure identity documents in addition. 
The language of the rule leaves room more purposes, too: It says biometric collection should be authorized for "other functions related to administering and enforcing the immigration and naturalization laws."
According to the department's estimate, the rule change would grow the population of people submitting biometric information from 3.90 million to 6.07 million. The collection rate across all types of forms would increase from 46% to over 70%.