Despite public concerns, facial recognition gets traction in Congress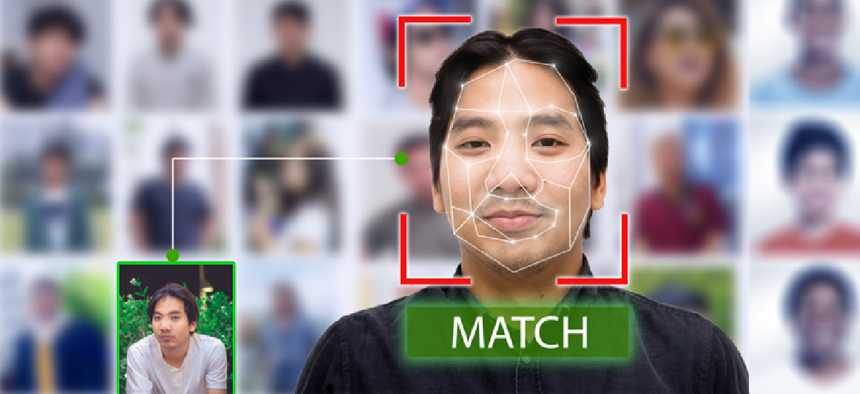 While some legislators questioned the accuracy and bias found in some government systems, both Republicans and Democrats endorsed the broad thrust and goals of DHS' screening programs.
Opposition to the use of facial recognition and other biometric identity systems by the federal government and private sector has been slowly growing as the public learns more about such programs' scope and application.
Some in Congress are calling for a moratorium on the government's use of the technology, but programs used by the Department of Homeland Security to screen travelers coming in and out of the country received bipartisan support at a Feb. 6 House Homeland Security Committee hearing.
While some members sharply questioned the scope, accuracy and potential bias of facial recognition systems, many others signaled that they opposed a blanket ban to halt the government's reliance on the tools.
Rep. Mike Rogers (R-Ala.), the committee's ranking Republican, said government and the private sector have made "enormous strides in the accuracy, speed and deployment of biometrics systems." Rep. Max Rose (D-N.Y.) said that while he would like to see improvements around accuracy and bias in the systems used by Customs and Border Protection (CBP) and others, he expressed concern that "we are unnecessarily politicizing an effort to keep us safe."
"It's not perfect, and you all have some work to do to make it even better, and I'm encouraged to hear that you are making it better," he told John Wagner, deputy executive assistant commissioner for CBP's office of field operations.
Most notably, committee Chairman Bennie Thompson (D-Miss.) said he was "not wholly opposed" to the use of the technology and that it "can be a valuable tool" to further the mission of DHS and other departments, even as he expressed concerns about the privacy, security and transparency implications. Thompson later told reporters he was not in favor of a moratorium on the government's ability to leverage facial recognition, according to The Hill.
Wagner defended his agency's use of facial recognition tech, deploying many of the same arguments used in previous appearances before Congress. The agency's biometric entry/exit program simply automates the kind of identity verification procedures that are already mandated by law, he said, and they're more accurate than manual ID checks performed by humans. Although travelers can obtain fraudulent passports and other identifying documents, Wagner argued it is harder to falsify identities when passing through biometric screening.
He said many of the false positive or negative matches that occur in the CBP system can be attributed to other variables, like the lighting, the age of the photos being matched and the behaviors of the person being photographed.
However, a number of lawmakers have argued that many of the state and federal laws that agencies use to justify their biometric programs were drafted decades before the advent of technologies like facial recognition. Further, they've pressed agencies like CBP, FBI and the Department of State to explain why a December 2019 report from the National Institute of Standards and Technology (NIST) found their facial recognition algorithms had widespread discrepancies in accuracy across different racial, gender and age groups.
Last year, Reps. Elijah Cummings (D-Md.) and Jim Jordan (R-Ohio) announced they were working on legislation that would temporarily halt the government's use of such programs until concerns around accuracy, bias and civil liberties could be addressed. Cummings passed away last October, but Jordan indicated he is still working on that bill.
"The urgent issue we must tackle is reining in the government's unchecked use of this technology when it impairs our freedoms and our liberties," Jordan said in a January House Oversight Committee hearing.
Rep. Yvette Clarke (D-N.Y.) sharply questioned Wagner about what standards CBP has in place around photo quality, saying her staff had identified issues with screening programs at airports that have difficulty matching darker-skinned passengers when lighting conditions are not sufficient.
"Although there are some promising applications for facial recognition, these benefits don't outweigh the risks of automating discrimination," Clarke said.
Wagner said the agency was working with NIST to find ways to improve accuracy in those instances and would be rolling out an updated algorithm for the program in March.
Peter Mina, who works in the DHS Office of Civil Rights and Civil Liberties, said his office conducts outreach with minority demographic communities to hear their experiences working with biometric systems and communicates those findings to component agencies within DHS that utilize biometric identity systems.
"One of our primary roles is to be the eyes and ears of the department," Mina said. "We inform our colleagues at CBP, at [Science and Technology], at [Office of Biometric Identity Management]: 'Here are the concerns that we're seeing. How do we work together to try and address some of these problems or potential problems before they have even greater effect?'"