Agencies look to 'low code' to speed development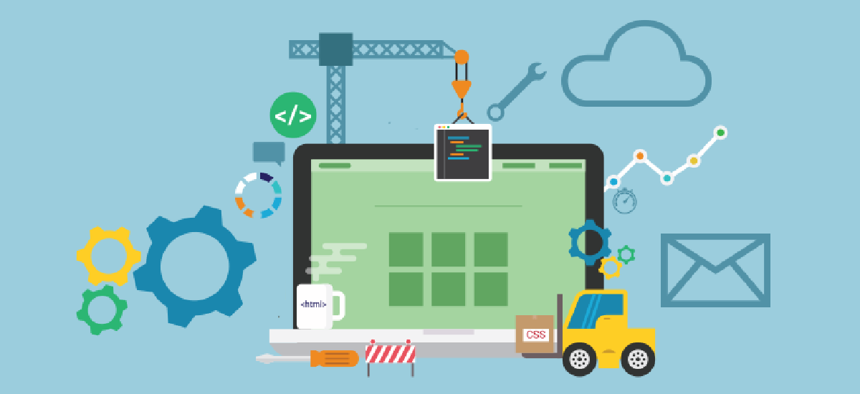 Increasingly federal agencies are looking to easy-to-use "low code" development techniques to build public-facing apps.
Federal agencies are taking on "low-code" software development methods to modernize externally facing operations, with some completing transforming of all their customer-facing systems, according to key IT and tech developers.
"We're almost done modernizing. We should be finished in the next month," said Ed Dowgiallo, principal solutions architect at the Department of Transportation's Federal Transit Administration.
Speaking at ATARC's Feb. 6 conference on low-code development, Dowgiallo said FTA had redeveloped its case management systems using low-code, fast-app development processes with Appian. The FTA provides financial support for public transit systems across the country.
Low-code software development provides graphic interfaces and configuration capabilities so users can create software applications more quickly than traditional, line-by-line software coding and programming. It can also harness the cloud more readily when used across an organization and provide more uniform access to data.
The manufacturing, energy, banking, financial services, insurance and automotive industries have been using the capabilities to transform their operations for three or four years. Federal agencies are just beginning to pick it up, said Tom Suder, ATARC founder and president.
The Department of Agriculture, said Mia Jordan, the agency's CIO for rural development, tapped the cloud and low-code platform provider Salesforce to develop a funding program to expedite the agency's key rural broadband loan program.
The development of an app for USDA's ReConnect loan and grant program for broadband telecommunications providers took four months, said Jordan. The cloud based app, she said, cuts the loan application to award time from 12-24 months to 120 days, she said.
The ReConnect program, according to Jordan, has a renewed urgency. President Donald Trump mentioned expanding rural broadband interconnections in his State of the Union speech on Feb. 4.
Jordan said the ReConnect app will help administer the USDA's upcoming second round of $550 million in loans and also the third.
The General Services Administration is using a low-code developed app to help it manage the thousands of leases for its buildings across the nation, according to Ankur Saini, a program manager at the agency.
However, using low code and the cloud comes with some special considerations, according to Jordan, Dowagiallo and other agency officials at the conference.
The Trusted Internet Connection legacy infrastructure policy can put a damper on some of the development technique's appeal. The TIC requires agencies to backhaul their transmissions through a dedicated trusted line typically located at agency headquarters. If that link goes down, then all users, regardless of location, can be affected, even those using a low-code-developed app, if its connection runs back through the TIC.
"We're trying to deal with that infrastructure issue," said Dowgiallo. The Department of Homeland Security's proposed TIC 3.0 policy update, which is less focused on traditional physical boundaries, is still being firmed up. Comments on the draft were due back to DHS at the end of January.