Future of Federal Data Strategy Will Include Informing Citizens About How Their Data Is Used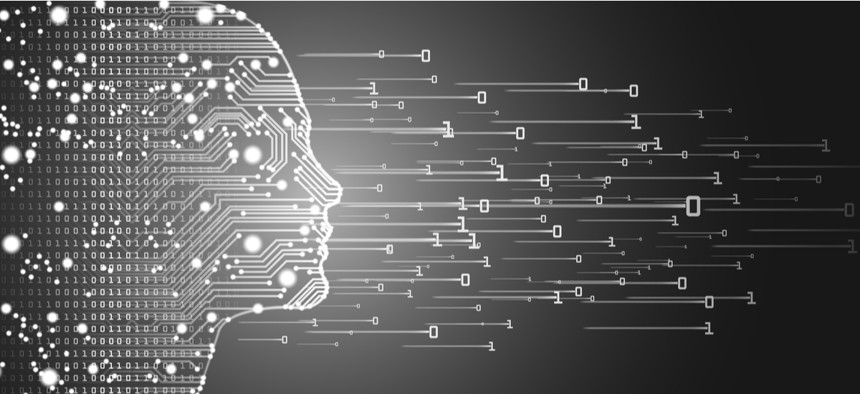 As agencies share more data between departments, the administration will develop a framework and tools for citizens to manage how their personal information is used.
Federal agencies have a 20-item to-do list as part of the first year of the Federal Data Strategy, including increased sharing of data between agencies. But while the initial strategy and Year One Action Plan include a focus on ethics and data governance, future iterations will need to address how individuals' information is shared among agencies.
Year one of the Federal Data Strategy implementation officially kicked off Friday with the first meeting of the Chief Data Officer Council. The meeting was closed to the public, but Office of Management and Budget Deputy Director for Management Margaret Weichert and Federal Chief Information Officer Suzette Kent sat with reporters ahead of time to talk about the first-year action plan and future of the strategy.
"Data is the life-blood of our democracy—whether it's for transparency, for evidence, for management decision-making. But it's also the growth engine of our economy in the 21st-century," Weichert said. "As such, it's a strategic asset and the U.S. government is the trusted steward of some of the most compelling data assets in the world."
As agencies increase the collection of data, the administration sees a multitude of ways that information can be shared for unintended uses—good and bad.
Kent referenced the National Institutes of Health's All of Us project, wherein people can opt to share their personal health data with researchers in order to build better models around individualized health care.
"They're choosing to share their data on behalf of science. You don't have to be a part of that," she said.
But Kent cited other examples in which citizens might not opt in to sharing their data that could have wide-ranging social benefits.
"When we talk about intent of data, part of the other exciting evolution, when we collect data—like census data—I didn't necessarily collect your data so that if there's a flood in your area I can come find you. But that might be something that American citizens say, 'Yeah, that's probably a good idea.' I didn't collect the data about where you work and where you live to understand roads you're going to be driving on in an emergency situation. But we're able to actually understand that and come up with patterns that save people's lives," she said. "There are things that may be discoverable in data that, as we continue forward, we'll have mechanisms for examining how do we create more value."
Along with those value-added mechanisms, Kent said the administration will need to implement ways for citizens to manage how their personal information is used.
"As we go forward and we think about what may come in that 10-year strategy, how do we build citizen trust in a way that citizens may have more tools around management of their data," she said. "In some other countries, you have a way to come out of a dataset. There are certain things that are permissioned differently. And I think you're going to start to see those types of things."
While Weichert and Kent stopped short of proposing a U.S. federal government version of Europe's Global Data Protection Rule, they indicated that future versions of the Federal Data Strategy will address privacy protections and disclosures about how information submitted to one agency might be used by another.
"I don't think we would comment on specific policy outcomes from other countries," Weichert said. "But … what's the American version of these principles. Obviously, we understand the American people care about government having data that could be used in ways that they don't like. That's a balancing act and I think that will be a matter for the public policy realm."
While it will be Congress' job to legislate, the executive branch can lay the groundwork now for whatever those future policies will entail.
"What we in the management realm have to do is anticipate how do we frame that conversation in the operational world, in the technology world, in the resource allocation world, so that if those are the public policy decisions that are made, we have actually structured things so we can implement that," Weichert said.
The current iteration of the Federal Data Strategy includes an ethics framework that achieves the spirit of this intent, even if it is not yet codified.
"The starting point for that is our ethics framework," Kent said. "There's already a lot of regulations around when we gather data from the citizen, we have to explain what it is going to be used for. Much of what we're doing has to operate under that framework."