GSA Extends Bid Deadline for E-Commerce Platform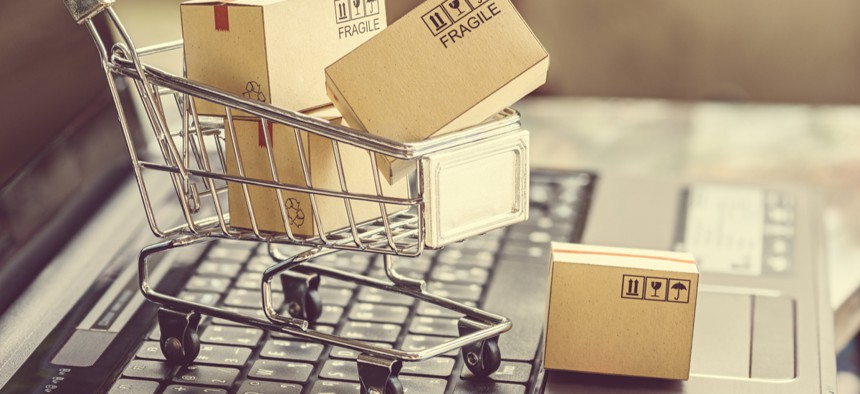 The agency also answered some pressing questions, such as whether vendors need to have an online store up and running before they bid.
The General Services Administration is working on an online marketplace similar to digital shops like Amazon and is giving potential shopkeepers more time to submit bids.
The agency released a request for bids on Oct. 1, seeking at least two vendors capable of delivering and managing an e-commerce platform offering commodity products under $10,000 that federal programs and offices can purchase with the click of a button. Eligible vendors will be able to offer access to a range of products and suppliers—including their own wares—across 10 categories.
"As federal procurement continues to evolve, simplifying how we purchase basic commodities will allow agencies to focus more on work that directly serves their missions," GSA Administrator Emily Murphy said in an Oct. 1 announcement. "Federal agencies spent approximately $260 million using online portals last year, and it is critical that we use the Commercial Platforms program to better understand and manage this spend."
To test this idea, GSA is tapping two or more vendors for a proof-of-concept trial. Prospective vendors were told to submit bids by Nov. 1, but GSA has opted to extend that deadline for two weeks.
The deadline to submit information for the first phase of the selection process—which includes two volumes on contract data and technical proposals—is now 5 p.m. Nov. 15. Those chosen will move forward to Phase II, which includes submitting a third volume of data with additional technical details and a full performance work statement.
GSA contracting officers also answered a number of questions submitted since the RFP was released, including affirming that prospective bidders must currently operate an ecommerce platform, whether there is a marketing plan in place to advertise the marketplace to federal buyers and additional technical questions on the look, feel and flow of the checkout process.