Interior Department Announces Modest Cutback to Telework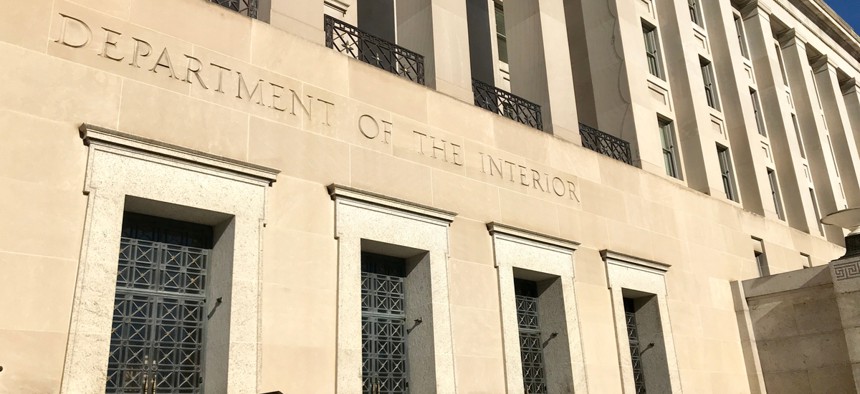 Officials at the Interior Department informed employees this week that it will be curtailing the availability of telework beginning next month, although the plan is more modest than other agencies' initiatives to reduce the practice.
In a memo to staff obtained by Government Executive, Interior Department Chief Human Capital Officer Raymond Limon said it was time to modernize its approach to telework. The department's current policy on allowing employees to work remotely has been in place since 2012.
"DOI will continue to support and promote telework, but much has changed since 2012 when the policy was first adopted, necessitating an update to modernize our practices," Limon wrote. "Accordingly, DOI has revised the departmental telework program policy . . . to bring better clarity, transparency and organization to the program."
Beginning July 15, there will be two primary changes to how Interior employees can use telework: frontline employees will be required to report to their official work site twice per pay period, effectively once a week. And supervisors will no longer be eligible for "core" telework, a term that refers to working remotely on a "recurring, scheduled basis."
"Employees in supervisory positions may only be considered for situational telework arrangements," Limon wrote. "Given the value and importance of their interpersonal interactions with staff, supervisory positions are not suitable for core telework."
Exempt from these changes are employees who have remote work and mobile work arrangements. Remote work, often called long-distance telework, refers to employees who work solely from an alternative worksite, typically their home. Mobile work arrangements apply to employees who are required to travel regularly to perform their duties in the field.
Additionally, core telework agreements now must be approved by a higher-level management official, and all telework agreements now must be recertified on an annual basis.
"The most important asset at the department is its people, and it's critical to provide a work environment that best positions them to best serve the public," an Interior Department spokesperson told Government Executive. "The department is continually evaluating and implementing measures to improve its operations to provide the highest level of customer service to the American people, while also facilitating a work environment that attracts the best and brightest to serve in the public sector. To accomplish these goals, the policy needed to be modernized to reflect best practices as it was last adopted in 2012."
This announcement is the latest in a string of agencies reevaluating how and whether they allow employees to work remotely. The changes at Interior are more modest than those that have occurred over the last year at the Agriculture, Education, and Health and Human Services departments. At each agency, leadership has sought to implement new policies requiring employees to report to the office at least four days per week, after the department previously allowed upwards of full-time telework in some instances.