Pentagon Behind in Taking Action on Watchdog's Recommendations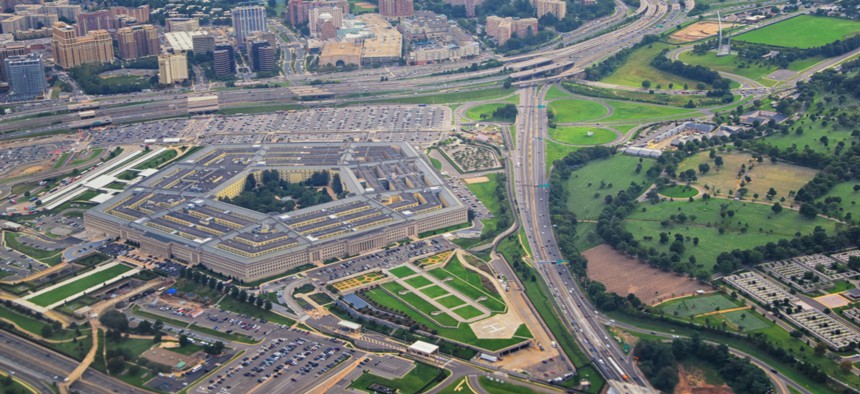 The Defense Department's ongoing efforts to reform such areas as contract management and headquarters reorganization have shown progress, but its implementation rate on recommended actions is well below that of other agencies, the Government Accountability Office reported.
In a Feb. 5 letter to leaders of the House and Senate Armed Services committees, Congress's watchdog concluded that the Pentagon's implementation rate as of November 2018 of 67 percent trailed the governmentwide rate of 77 percent.
Among the 1,122 recommendations made to Defense from 2014-2017, said the summary required under the fiscal 2018 National Defense Authorization Act, 68 are high priority and relate primarily to acquisitions, contract management and readiness. Several affected Defense programs that are perennials on GAO's high-risk list, such as security clearances, weapons system acquisition, supply chain management and weather satellites.
Of the thousand-plus recommendations, which include classified, unclassified and sensitive but unclassified items aimed at improving efficiency, 464 had been implemented, 63 had been closed by GAO but not implemented and 595 remained open.  Of 546 unclassified recommendations still open, GAO reported, the department had agreed with 66 percent, partially agreed with 25 percent and disagreed with only 9 percent.
The department's Washington Headquarters Service uses different criteria for counting recommendations as resolved, GAO noted, so the Pentagon's own list for the years 2014-2017 was slightly lower, at 407, versus 550 counted by GAO.
"We recognize that it takes time for an agency to implement recommendations," GAO wrote, noting that the headquarters staff had made efforts to get the word out to sub-agencies on the need to act.
In acquisition reform, for example, the Pentagon has formal reform efforts in place. On Tuesday, it conducted a ceremony spotlighting winners of the Defense Acquisition Workforce Awards.