Report: Agencies are Doing a Better Job Embracing Open Data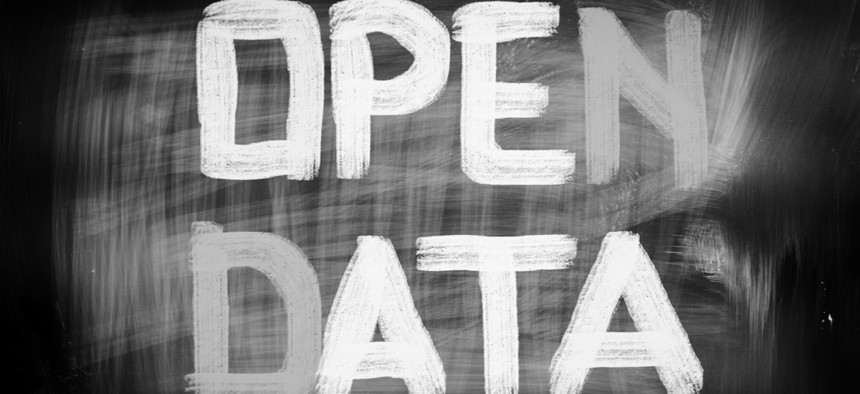 Government technologists are seeing their organizations take greater advantage of open data to inform the decision-making process, according to a recent survey.
They also said agencies are more broadly embracing the policies that make open data possible: data standardization and sharing.
Ninety-seven percent of government data experts said they've seen their organizations' use of open data improve over the past year, according to the Data Foundation's annual State of the Union of Open Data report. They attributed the progress largely to measures like the DATA Act, which has given agencies a steady stream of information to fuel dashboards, analytics and fraud detection efforts.
Nearly 85 percent of participants also said groups have done a better job sharing data with each other since last year, and another 84 percent reported improvements in data standardization, according to the report. Virtually all respondents expect those advancements to continue in the years ahead, researchers said.
Despite their general optimism about open data initiatives, participants said agencies often do a better job talking the talk than walking the walk.
While agencies have largely standardized financial information under the DATA Act, they haven't been as successful with other types of data, they said. Similarly, many groups face legal and organizational barriers to sharing information, even internally, according to the report. Some agencies limit or even oppose data sharing "as a way of protecting their turf," researchers said.
Once those organizations start releasing more information into the wild, however, the demand for open data will only increase, participants said. As more information is made available, people will find new ways to use it.
"More standardization, more sharing and more use will produce a virtuous cycle, and the benefits of open data will flow ever faster," the report said.
In recent years, both the White House and Congress have pushed agencies to take greater advantage of the information at their fingertips. The Trump administration has long promoted government data as a way spur economic growth and streamline agency operations, and the president recently signed a law requiring agencies to publish data in a machine-readable format.
Under the measure, agencies must also appoint chief data officers to oversee open data efforts. In the report, participants said such officials play "a crucial role in maximizing the value" of government data.