Legislation Would Elevate Federal CIO, Codify Federal CISO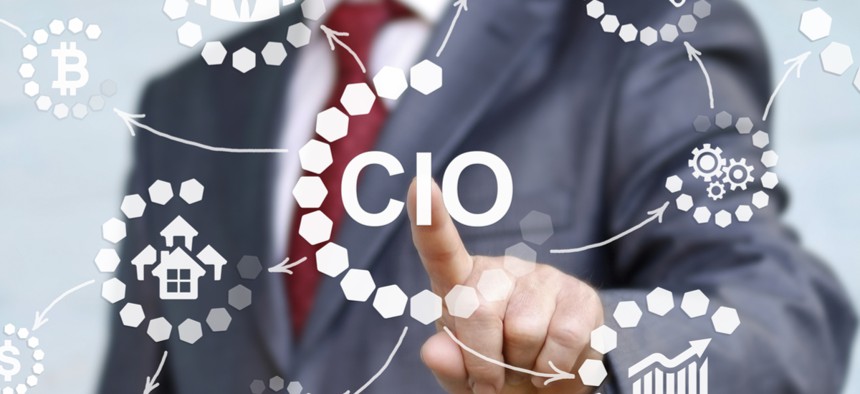 The bipartisan legislation would reauthorize, rename, codify and elevate the role of federal chief information officer.
Legislation introduced in the House Wednesday would create a stronger federal chief information officer and establishes a chain of command for some of the administration's most important IT officials.
The Federal CIO Authorization Act of 2018 would make the federal CIO a presidential appointee who would report directly to the Office of Management and Budget director. Currently the federal CIO reports to OMB's deputy director for management.
Introduced by Reps. Will Hurd, R-Texas, and cosponsor Robin Kelly, D-Ill., the legislation also renames the Office of E-Government to the Office of the Federal Chief Information Officer.
Under the legislation, the federal CIO would directly oversee the federal chief information security officer, and codifies the federal CISO position as a presidential appointment. The legislation firmly establishes the federal CIO as the top civilian tech official, and directs whoever holds the position to "submit a proposal to Congress for consolidating and streamlining IT across federal agencies."
Suzette Kent currently serves as the federal CIO. Grant Schneider was named federal CISO in July.
"This bill does more than just rename an office. It makes a clear statement that the federal CIO is in charge of coordinating IT policy across the government in order to ensure that our agencies are able to provide better, faster and more cost-efficient services for the American people," Hurd said in a statement.
Hurd is no stranger to IT-related legislation. Last year, he authored the Modernizing Government Technology Act, which created working capital funds within agencies they could use to stash savings from internal modernization efforts. In addition, the law created a Technology Modernization Fund that several agencies are borrowing from to modernize their outdated tech systems.
Kelly, the ranking member of House Oversight's IT Subcommittee, previously sponsored the Connected Government Act, which became law in January.
Kelly and Hurd have pushed for increased authorities for CIOs across government, including in hearings regarding the implementation of current laws such as the Federal Information Technology Acquisition Reform Act. FITARA was supposed to give agency CIOs more authority over IT purchases and hiring.
"Reauthorizing and codifying the roles of the federal CIO and CISO will help streamline government IT processes and advance modernization efforts to bring government into the 21st century," Kelly said in a statement.
The legislation follows a May executive order from President Trump strengthening agency CIO authorities.