State Department wants to ask all visa applicants about their social media activity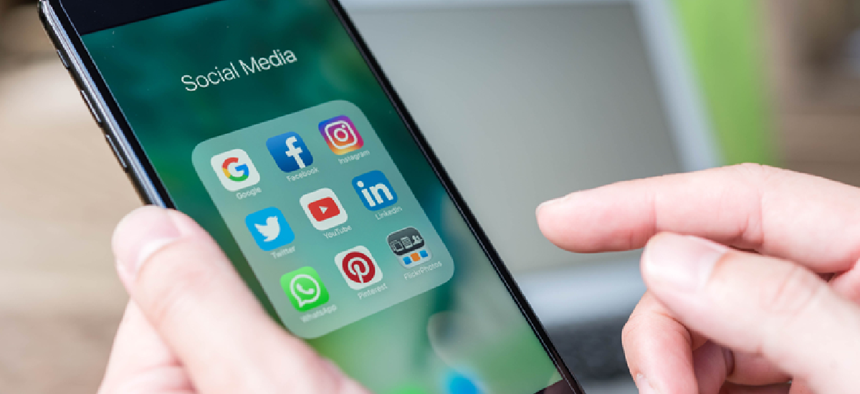 For the millions who seek a U.S. visa every year, giving up social media information and history may become a required step.
For the millions who seek a U.S. visa every year, giving up social media information and history may become a required step.
The State Department posted two Federal Register notices that it was revising the questions it asks immigrant and nonimmigrant visa applicants to include any social media platforms used in the last five years, as well as phone numbers, email addresses and international travel in that time. A 60-day public comment period on the notices opened March 30.
This request represents the broadest move — affecting nearly 15 million travelers per year, according to the Associated Press — in the growing expansion of the collection of visitors' social media information by a government agency.
In May, the Office of Management and Budget approved State's request to begin asking about up to 15 years of social media history of applicants deemed to pose a potential risk of terrorism, which the department estimated would affect about 65,000 — or 0.5 percent — of all U.S. visa applicants.
Data privacy advocates quickly raised concerns about State's plans to expand its social media information collection practice.
Adam Schwartz, a senior staff attorney with the Electronic Frontier Foundation, raised various concerns about the social media collection and its expanded practice — warning that it's an intrusion on privacy to both visa-seekers and citizens, risks deterring people from using social media platforms and might not be all that effective.
"The people who are actually dangerous are not going to announce their plans on social media," he said.
Hina Shamsi, director of the American Civil Liberties Union's National Security Project, called the plan to collect this data "ineffective" and "deeply problematic."
"It will infringe on the rights of immigrants and U.S. citizens by chilling freedom of speech and association, particularly because people will now have to wonder if what they say online will be misconstrued or misunderstood by a government official," she said in a statement.
The Department of Homeland Security has been moving to include and expand review of social media information as well.
In the wake of the 2015 San Bernardino shooting, two DHS components — Immigration and Customs Enforcement and Citizenship and Immigration Service — each launched data collection pilots to screen the social media presence of some prospective immigrants and visitors.
An inspector general report released in March 2017, while redacting certain information, made clear ICE's test program involved more than a one-time check of public-facing social media posts.
Then-Secretary of DHS John Kelly testified before Congress in February 2017 that the department also would consider collecting social media passwords at border crossings as part of its procedures for "extreme vetting."
In September, DHS announced it was adding social media information, internet search results and information from commercial data providers to its immigration records.