Survey: Open Data is Making Feds' Jobs Easier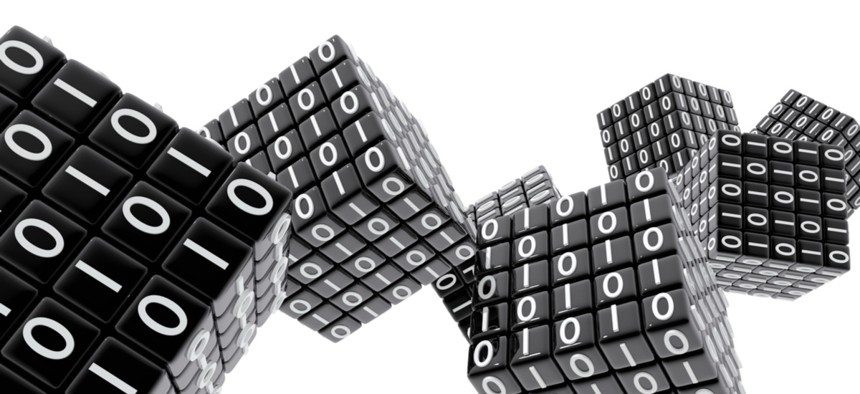 Open data is not only making government more transparent to its citizens but also enabling federal employees to do their jobs more efficiently, according to a new survey.
In the second annual State of the Union of Open Data report, federal data experts told researchers initiatives like the DATA Act and Project Open Data are breaking down silos of information between agencies and increasing collaboration on a wide array of projects. Researchers said the state of open data today "is strong."
The report, sponsored by the Data Foundation and Grant Thornton, is based on the perspectives of 24 leaders in government and industry IT. Nearly 82 percent of participants said standardization of data has improved in their fields over the last year, and 79 percent said the advancements will continue in 2018.
"Government data leaders are telling us that once they standardize and publish their information as open data, they create new decision-making tools," said Data Foundation President Hudson Hollister in a statement. "We're now seeing a new eagerness to transform financial services and grantee information in the same way, to achieve similar benefits."
Participants pointed to increased public transparency and better internal management as the two biggest benefits of policies to standardize and improve accessibility to information.
Justin Marsico, a senior policy analyst at the Treasury Department, told researchers such initiatives are reducing the legwork that was previously needed to access agency data.
"Putting [data] on a website means that you can do your job more efficiently," he said. "You don't have to get some kind of report and figure out how to interpret it. You can just go to the database yourself."
Dave Mader, who helped implement the DATA Act during his tenure as Controller of the Office of Management and Budget, said the statute is enabling agencies to make more effective spending decisions. The quality of data will also improve as agencies expand their use of open data, participants said, increasing the benefits such policies even further.
The report comes as the Trump administration makes modernizing government one of its top priorities. White House officials have frequently reaffirmed their support for the DATA Act and similar initiatives as ways to make government more efficient and streamline citizen services.
"Open data is not just a transparency exercise," said acting Federal Chief Information Officer Margie Graves at a data transparency conference in September. "It really is integral to the management of government itself. Everybody recognizes that this is the platform on which we have to build our house."
Open data is also one of the relatively few areas that draw bipartisan support on Capitol Hill. Reps. Virginia Foxx, R-N.C., and Jimmy Gomez, D-Calif., on Thursday introduced the Grant Reporting Efficiency and Agreements Transparency Act, which would streamline the federal grant reporting process in part by replacing outdated documents with open data.
"The GREAT Act will simplify the grant reporting process for grantors and grantees by transforming standard information—used in reporting and compliance—into searchable open data," Foxx said in a statement. "Ultimately, this will result in greater transparency and reduce compliance costs for nonprofits, universities and many other stakeholders."