Is Trump Eliminating the White House Science and Tech Office?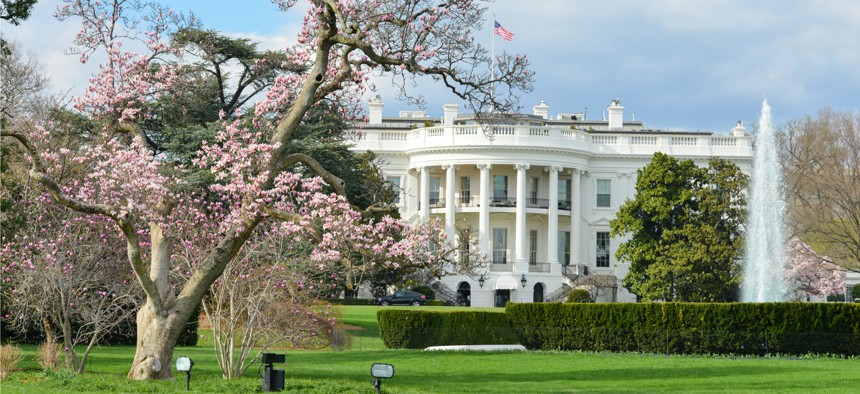 The administration appears to be whittling down the science and technology staff—or at least, not building it up.
President Donald Trump has yet to fill many key science and technology positions at the White House, and it's not clear when he will.
Under Barack Obama, the White House chief technology officer's staff included about 24 people. As of this week, Trump has named only one person to that office—Michael Kratios, formerly chief of staff to Trump's tech adviser and tech investor Peter Thiel, The New York Times reported. 
 
The CTO's office is housed within the White House's Office of Science and Technology Policy, which also doesn't have a director yet.
» Get the best federal technology news and ideas delivered right to your inbox. Sign up here.
"The impression this leaves is that Trump isn't interested in science and that scientific matters are a low priority at the White House," Vint Cerf, the Google technologist known as the "father of the internet," told The New York Times.
Trump's budget blueprint, released earlier this month, proposed slashing federal research funding at agencies including the National Oceanic and Atmospheric Administration and, at the Energy Department, eliminating a research and development unit altogether.
Some of Trump's advisers have recommended eliminating OSTP, the Times reported, which the administration is free to do. White House structure isn't set in law, Martha Joynt Kumar, director of the White House Transition Project, told Nextgov in January.
"You [can] have new titles, you can drop offices, create new ones," she said. "That gives the president the flexibility to focus on those issues that he thinks are important to him, and how he's dealing with the government."
"Eliminating the OSTP (or at least electing not to staff it until Congress can act) would not block the president from access to science and technology advice," Trump transition team adviser James Jay Carafano wrote in a Heritage Foundation report, the Times reported. "Rather, it eliminates a formal office whose purpose is unclear and whose capabilities are largely redundant."
Still, at least one White House official who spoke to the Times anonymously said Trump was still vetting candidates for the position of his top science adviser and that he would soon fill out the office.