The Case Against Federal Chief Innovation Officers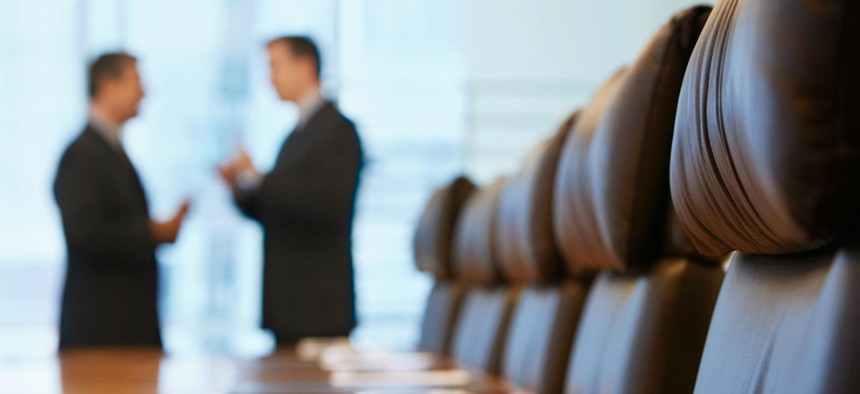 An executive with another title could make more impact, analysts say.
This is a part of a Nextgov series on chief innovation officers. Read more about the chief innovation officers' role, those who question the role and how the role works with contractors.
The chief innovation officer is a new but growing executive title in government, sometimes filled by private-sector recruits who serve for short-term stints.
As some agencies seek to institutionalize the position whose responsibility is to think of new, creative ways to solve problems—Defense Secretary Ash Carter pledged recently to appoint a chief innovation officer at the Pentagon, at the behest of several prominent tech executives—others have advocated for eliminating it altogether.
Assigning one person to handle all innovation-related programs could unintentionally restrict creative projects to one part of an agency, some analysts say. Today, many federal chief innovation officers don't have budget authority or significant decision-making power, meaning the ideas they pitch can often go unimplemented. And their explicit responsibilities vary across agencies: Some are tasked with effecting cultural change, such as encouraging employees to submit their own ideas to higher management, while others are expected to modernize internal IT systems.
» Get the best federal technology news and ideas delivered right to your inbox. Sign up here.
A potential solution is to change the title to something more concrete, like a "chief customer officer," Forrester analyst Rick Parrish told Nextgov.
Both in the public and private sectors, chief innovation officers' responsibilities are often "very poorly defined," he said— and with the proliferation of C-level technology-related positions including the chief information officer, the chief technology officer and the chief information security officer, "things are becoming crowded at the top."
Today, many federal chief innovation officers are expected to focus primarily on acquiring cutting-edge technology instead of reforming internal processes, Parrish said. While new technology can help improve the citizen experience, technology shouldn't be the only tool chief innovation officers consider, he suggested.
"Practically speaking, it's just another technology-focused executive who's doing a job that a CIO or a CTO or one of the other senior digital officers should be doing anyway," he said. A chief customer officer whose goal is to "improv[e] the customer experience no matter what the tool is, whether it's digital or not" might be more useful.
Another alternative to the chief innovation officer might be the "chief implementation officer," Navjot Singh, a McKinsey analyst, told Nextgov.
The chief innovation officer has the "right description to attract the very best people, but their impact is often limited," Singh said, especially when they're not given robust decision-making authority. An implementation officer might be tasked with institutionalizing "ideas that are already out there. Even applying and implementing old school things could go a long way."
If they're serious about bringing in new ideas, department secretaries should take on innovation-related programs themselves, Singh suggested.
"Broader cultural change doesn't get driven by a second-in-command or a third-in-command," he added.