No Agency Gets an A in Latest FITARA Scorecard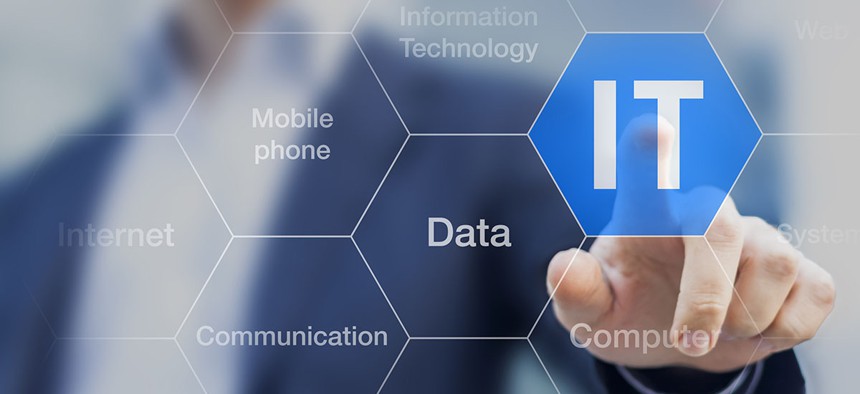 Twelve agencies improved since their May grades, 11 held steady and one—the Transportation Department—dropped.
No agencies earned an A in the third batch of the Federal Information Technology Acquisition Reform Act scorecards produced by Congress.
Released in advance of today's 2 p.m. House Oversight and Government Reform Committee hearing, the scorecards indicate 12 agencies improved their scores since their May grades, 11 held steady and one—the Transportation Department—dropped. The biggest bright spot may have been NASA, which jumped from an F to a C+ on the back of an excellent data center consolidation effort. 
In prepared testimony, Dave Powner, director of IT management issues for the Government Accountability Office, said agencies have "taken steps to improve the management of IT acquisitions and operations by implementing key FITARA initiatives" like data center consolidation, incremental development and increased transparency through the Office of Management and Budget's IT Dashboard.
Yet, he warned "additional improvements are needed," and called for "further efforts by OMB and federal agencies," as well as "continued congressional oversight," to ensure the proper implementation of FITARA across the federal government.
» Get the best federal technology news and ideas delivered right to your inbox. Sign up here.
The top grades went to the Commerce Department, Social Security Administration, Interior Department, Veterans Affairs Department, Environmental Protection Agency and General Services Administration—all of which received a B+.
The new scorecards also indicate FITARA may not be empowering chief information officers as originally intended, with more agencies earning Fs than earned As, Bs and Cs.
In prepared testimony, Homeland Security Department CIO Luke McCormack said FITARA was a boon to the department, providing the framework for better IT management.
"DHS has leveraged FITARA implementation to facilitate positive change within the department," he said. "FITARA gives the chief information officer the authority to weigh in on IT projects much earlier in the budget cycle—when it matters most—while also enabling a clear line of sight across all phases of IT implementation. As DHS continues to institutionalize FITARA, we are confident we will see even greater improvements."
Check back with Nextgov for further coverage of the hearing.