Report: Federal Government Has 'Near Monopoly' on Worst Customer Experience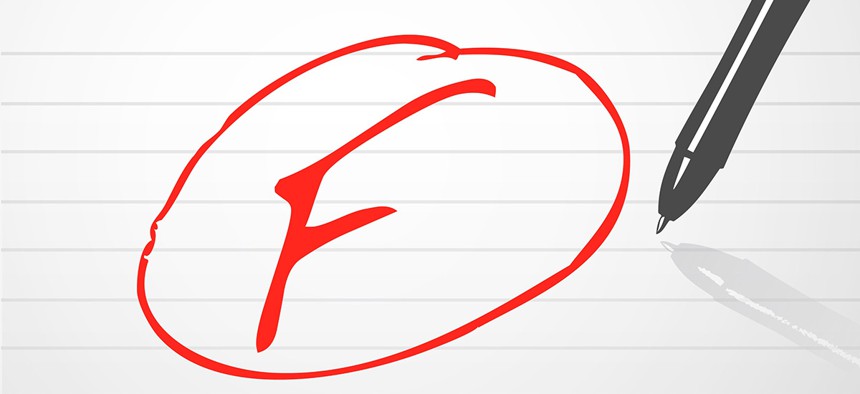 Despite a major push by the Obama administration in recent years, the federal government "still fails at customer experience," according to Forrester Research's Customer Experience Index.
The federal government finished dead last among 21 major industries, and had five of the eight worst scores of the 319 brands, leading Forrester to note that government has a "near monopoly on the worst experiences."
Forrester's Customer Experience Index scored 319 brands based on perceptions from 122,500 adult customers surveyed over the past year. Notably, HealthCare.gov ranked last among all brands at 319. USAJobs.gov, the departments of Education and Veterans Affairs, the Transportation Security Administration, the Internal Revenue Service, Medicaid and the Small Business Administration rated in the bottom 6 percent of all brands.  
» Get the best federal technology news and ideas delivered right to your inbox. Sign up here.
"For me, the most compelling point is that federal agencies are clustered near the bottom of the index," Rick Parrish, senior analyst at Forrester, told Nextgov. "So many agencies that have been working hard haven't shown improvement. You see a lot of action, a lot of arm-waving and noise, but not a lot of progress."
Federal agencies as a whole actually improved two points from Forrester's 2015 Customer Experience Index to an average score of 58—though 58 still qualifies as "near the bottom of the poor category." That differs significantly from industry's average score of 70. In fact, while three out of every four agency brands provided "poor" customer service, according to Forrester, only 19 percent of industry brands did. 
Even the worst brands in the worst industries—TV and internet service providers, and some airlines— generally outperformed federal agencies. 
Yet, there were some bright spots for government. The National Park Service continued its time as the top-rated federal brand, scoring a 76, good enough to rate 34 among 319 total brands surveyed. 
The largest single improvement in brand score among all surveyed went to the State Department's Bureau of Consular Affairs, which jumped 10 points up to 72—about the same rating as an average credit card provider or retail bank. 
It owes much of its gain to improved digital and personal interactions with customers, mostly on the back of digital passport application forms and live Twitter Q&A sessions for the public. Importantly, Parrish said, Consular Affairs also factors employees' CX performance into performance evaluations carried out by managers. 
"In their customer-facing centers, they've had a lot of retraining and process changes to improve ease, effectiveness and emotion," Parrish said. "It's a lot of the basics that are unsexy, but vital to understanding customers and what will create a better experience. They're creating metrics to measure performance and creating accountability within their office."
HealthCare.gov and IRS each went up five points over last year's scores, to 42 and 54, respectively. Despite their scores being low—as noted, HealthCare.gov is the last-ranked brand in the index—their improvement indicates the money and resources currently being spent at those organizations is shifting customer perceptions.
"Progress like this is rare. Only 25 private-sector companies recorded equal or greater gains," the Forrester report states. 
Consular Affairs' rapid success could serve as a great example for government, Parrish said, which all too frequently "obsesses on technologies instead of employees." Money spent empowering employees—the frontline personnel who play a major role in the emotional satisfaction of customers—is always better spent than on technology, which continues to be a less important indicator of successful customer experience. 
Parrish said it's also important that agencies watch what customers do rather than monitor what they say. Forrester data shows that 85 percent of the time, improved customer experience drivers customers thought were important to them actually weren't. One example: 
"The driver that customers believed was most vital to federal customer experience—the security of their personal information—was actually the least important among all of the drivers that we tested," Forrester states. In other words, customers may always be right, but they may not know why. 
"Unfortunately, most federal agencies just survey customers about what they want or how they liked an interaction rather than tracking how customers actually behaved as a result of different experiences," the report concludes. 
Editor's note: Government Executive and Nextgov will host their final federal customer experience summit of 2016 on Sept. 20. For more information and to register, click here.