GAO: 18F Needs Better Plan to Recover Costs, Track Performance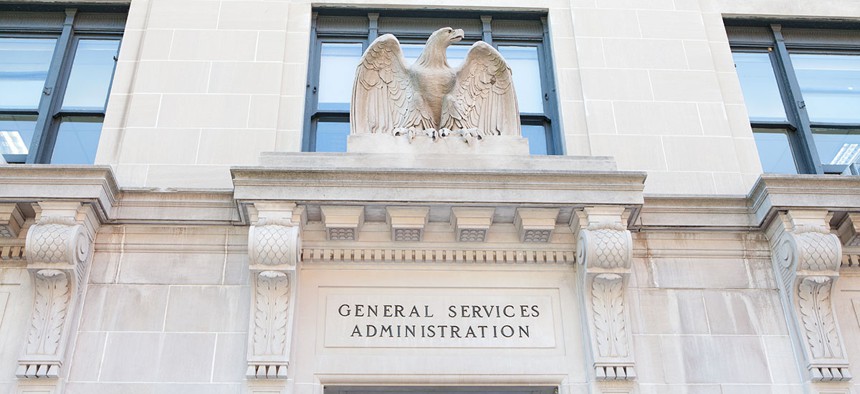 Agencies that have hired 18F to provide products and services are generally satisfied with the team's work, according to a new audit.
The Obama administration's tech-consulting arm 18F is spending about $1 million more per month than it recoups in revenue and is projected to total net operating losses of approximately $33 million by the end of fiscal 2016, according to a draft Government Accountability Office audit that will be presented to Congress tomorrow. 
As first reported last week by Nextgov, the draft audit indicates 18F – launched in March 2014 – has yet to balance its revenues and expenditures. The team's projections for doing so have "slipped over time," from fiscal 2016 to a revised break-even date of fiscal 2019.
The draft audit is critical of 18F's cost-recovery plan as well as its plans for measuring performance.
"Without developing performance measures and targets tied to achieving full cost recovery, GSA will lack a fully defined approach to begin recovering all costs in fiscal year 2019," Dave Powner, director of IT management issues for GAO, is slated to testify Friday before the House Oversight and Government Reform Committee.
18F's own "worst-case" projections indicate the organization might not fully recover its costs until 2022, Powner will say in his prepared testimony.
However, the audit also reveals agencies that have hired 18F to provide products and services are generally satisfied with the team's work.
GAO praised 18F for coming up with five "outcome-oriented" goals and more than a dozen performance measures for meeting those goals. For example, according to its performance goals, 18F plans to save at least agencies $250 million in government digital spending and achieve 90 percent customer satisfaction from the agencies it works with.
However, auditors found 18F is not actually tracking its progress meeting those performance measures. This leaves the organization unable to "fully assess the actual results of its activities," which included 32 projects across 18 agencies through August 2015.
» Get the best federal technology news and ideas delivered right to your inbox. Sign up here.
Moreover, 18F's goals and associated performance measures only run through September 2016, according to GAO.
In a written response, the General Services Administration, which houses 18F within the newly formed Technology Transformation Service, stated 18F's performance should be measured as part of the new organization's goals and measures.
GAO's draft audit, however, states the new service's goals lack specifics about how to achieve 18F's mission.
"Until it establishes goals and performance measures beyond September 2016, ensures that all of its goals and performance measures are outcome-oriented, and that its performance measures have targets, 18F will not have clear definition of what it wants to accomplish," the audit states. "Further, until 18F fully measures actual results, it will not be positioned to assess the status of its activities and determine the areas that need improvement."
18F Earns High Marks from Most Customer Agencies          
GAO's audit indicates 18F's customers, which include 18 agencies, are "generally satisfied" with the services they received from 18F and its sister fix-it agency, the U.S. Digital Service, which GAO also audited.
Of 26 customers surveyed by GAO, 23 were "very satisfied" or "moderately satisfied" with 18F's work. Only three were "moderately dissatisfied." 18F served those agencies through five business units: custom partner solutions, products and platforms, transformation services, acquisition services and training.
Customers frequently cited 18F's speed and quality product and service delivery as reasons for their satisfaction. However, agencies critical of the services they received from 18F cited poor customer service and higher-than-expected costs as reasons for their dissatisfaction.  
Of the 32 projects GAO reviewed, six were associated with major IT investments on which the government is slated to spend at total of $853 million in fiscal 2016 alone. While the six investments represented a hefty amount of spending, according to data from the federal IT Dashboard, none were considered more than "medium-risk" investments.
That contrasts somewhat with USDS' portfolio, which has taken on higher-risk projects and aligns with its reputation as a digital fix-it team. Of 13 USDS projects reviewed by GAO, seven were associated with major IT investments that will total $1.24 billion in IT spending in fiscal 2016. All USDS customers surveyed by GAO rated their work as "very satisfied" or "moderately satisfied."
Phaedra Chrousos, commissioner of GSA's Technology Transformation Service, has been invited to testify Friday, alongside USDS Administrator Mikey Dickerson and Powner. Trey Hodgkins, senior vice president of the Information Technology Alliance for Public Sector, and David LeDuc, senior director of the Public Policy Software & Information Industry Association, are also scheduled to testify.