White House cyber office makes new workforce-focused hire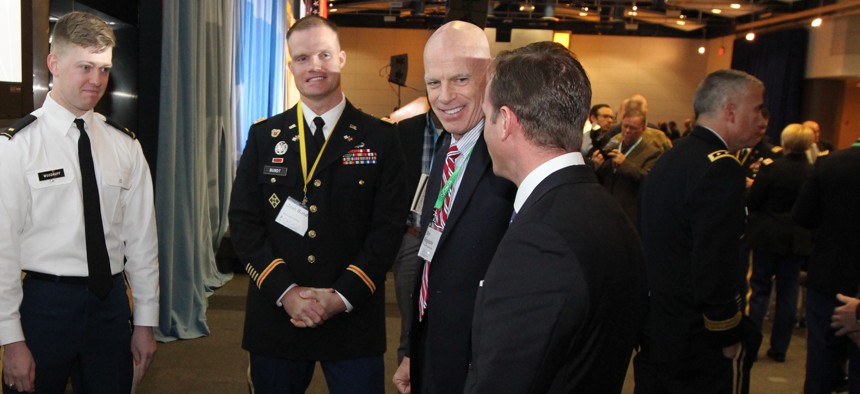 Daniel "Rags" Ragsdale is joining the White House Office of the National Cyber Director, following work in the private sector, Defense Department and cyber research space.
Shortly following the release of its cybersecurity workforce strategy, the White House's Office of the National Cyber Director has selected a new deputy assistant director for workforce and education to help guide the effort.
Daniel "Rags" Ragsdale will start work on Aug. 14, according to an announcement from his current employer, Arlington, Va.-based tech company Two Six Technologies, which said that he will lead interagency coordination efforts for the cyber workforce and education strategy. 
Previously, Ragsdale worked in the Defense Department, including as a principal director for cyber in the Office of the Director of Defense Research and Engineering, as well as in the Defense Advanced Research Projects Agency and in higher education as the founding director of the Texas A&M Cybersecurity Center. At Two Six, he was vice president for Research and Development and later the vice president for DOD Strategy. 
Former National Cyber Director Chris Inglis called Ragsdale a "national treasure whose innumerable contributions to the cybersecurity profession over the course of three decades have inspired my work and thousands of others fortunate to have been mentored by him. His skills, experience, and leadership abilities will be an invaluable resource for the ONCD mission."
The news of Ragsdale's hire comes on the heels of the release of ONCD's cyber workforce strategy last week. Ragsdale said on Linkedin that the strategy "directly addresses, in clearly consequential ways, the many long-standing challenges we have faced in attracting, recruiting, retaining and developing our cyber workforce.
"This strategy will be the firm foundation upon which the equally important implementation plans will be built," he said.