Pentagon lays out plan to boost its cyber workforce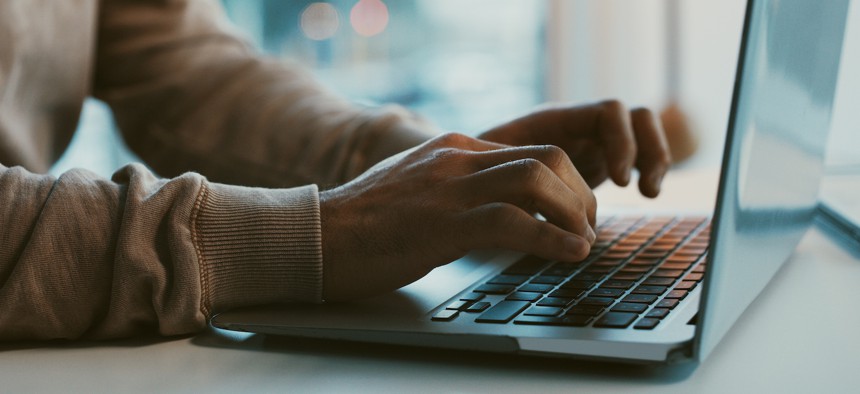 The four-year implementation plan stresses development, recruitment, and retention to fill needed cyber positions.
Nearly a quarter of the Pentagon's cyber jobs are unfilled, but the department has a plan to slash that number as part of a multiyear implementation plan released Thursday. 
"Today we have about a 24 percent vacancy rate. And our plan, in the first two years…we're trying to reduce that about in half," Mark Gorak, the principal director for resources and analysis for the Pentagon's chief information officer, told reporters Thursday. 
The Defense Department has long struggled with maintaining its cyber workforce, which consists of about 75,000 civilians, 25,000 troops, and about 75,000 contractors, Gorak said. 
And civilian cyber workers are the main challenge, as it's harder for DOD to attract and keep them, he said. For the military, retention is the primary challenge. 
To address this, the Pentagon wants to set up a more formal revolving door with private industry through a pilot apprenticeship program for "employment exchanges with private companies," according to the implementation plan dated July 13 but publicly released Aug. 3.
That is one of the implementation plan's 22 objectives and 38 initiatives. Others include identifying a solid group of organizations with exceptional cyber talent to work with, improving recruiting tactics, and leaning into remote work and flexible scheduling.
The implementation plan follows the release of the Pentagon's cyber workforce strategy in March. 
The Pentagon intends to have its initial action plans submitted to the chief information officer this fall, with working groups tracking progress by the end of the year, according to the document. 
"To recruit and retain the most talented workforce, we must advance our institutional culture and reform the way we do business…The threats to our nation don't sleep," Gorak said. "And the calling to defend and protect our nation in today's digital battlefield is more important now than ever before."