ONCD seeks a lead for U.S. defensive cyber planning and operations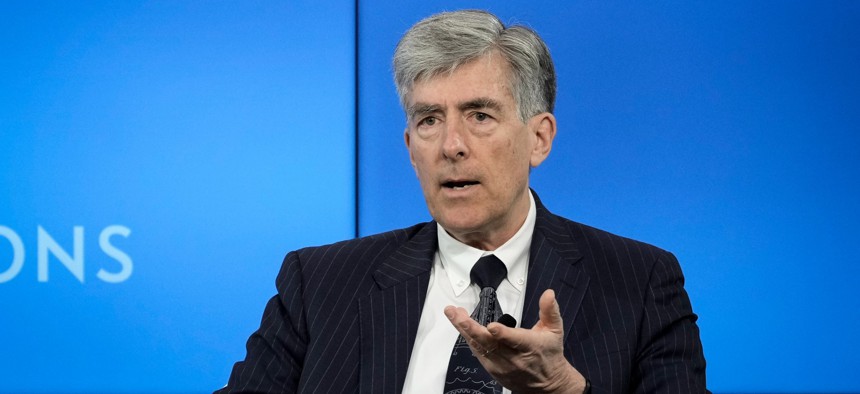 The job posting follows remarks from National Cyber Director Chris Inglis last week about the importance of defense in cybersecurity.
The Office of the National Cyber Director is looking to hire someone to coordinate defensive cybersecurity planning and operations, according to a job announcement that opened on Monday. 
The person hired into the role, officially called Director for Cybersecurity Planning and Operations, will be one of the relatively new office's "principal staff members responsible for the formulation, coordination, and implementation of policy related to cyber defensive operational planning, resilience planning, and cyber incident response planning," according to the job posting.
Just last week, National Cyber Director Chris Inglis talked about the importance of collective defense during a DEFCON conversation.
Defense "requires an investment upfront on resilience, robustness, not just in data and systems, but in roles and responsibilities. That's how you defend collaboration, and confidence too, so that you need to make sure that everyone in the system understands what role they play in the defense of that system, so that everyone can participate in their own defense," he said.
Last fall, Inglis said that he wanted to have a fully-staffed office of around 75 employees within a year. An ONCD tweet about the latest job post said that the office "continues to grow."
The job posting for this position lists work assignments including overseeing department- and agency-level defensive cyber campaigns in addition to the role in defense cyber planning and operations.
The person in this position will work with the National Security Council, Office of the Director of National Intelligence, Cybersecurity and Infrastructure Security Agency, FBI and Department of Defense, among others, according to the ONCD tweet about the job announcement.
The office is offering a salary range of about $126,00 to $176,00 a year for the General Schedule level 14 to 15 job. The job announcement says that it will close at the latest on Aug. 29.