National Cyber Director's office sheds light on forthcoming cybersecurity strategy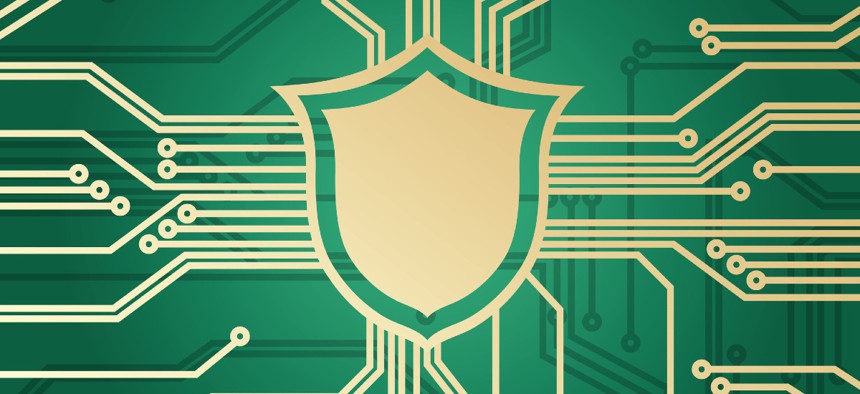 Building a more resilient cyber ecosystem tops the list, according to a top official from the office tasked with leading the initiative. 
A forthcoming White House national cybersecurity strategy will emphasize tracking cybersecurity performance metrics and building resilience as some of its key priorities, according to a top official from the Office of the National Cyber Director (ONCD).
ONCD Director for Budget and Assessment Dylan Presman said his office was in the midst of leading an interagency collaboration with the private sector on a draft cybersecurity strategy that aims to align U.S. policy choices with White House cybersecurity goals and national digital aspirations through a data-driven approach.
"ONCD is thinking about how to measure the effectiveness of activities designed to impact the nation's cybersecurity – both within the federal government but also across the nation," Presman said at an R Street Institute event on Wednesday. "Tracking cybersecurity performance metrics will support decisions for budgets and spending."
"Unless we understand how these responses impact national cybersecurity, it's impossible to prioritize resources and funding appropriately," he added.
"A resilient cyber ecosystem necessarily will be built on a foundation of certain cyber institutions and frameworks, and with a keen understanding of what the inherent risks and vulnerabilities are in order to build that resilience," Presman said, describing a resilient cyber ecosystem as "the goal we're all striving for."
While the Federal Information Security Modernization Act already requires agencies to track progress on cybersecurity objectives, Presman said the national strategy could serve as another way to help build out their cybersecurity frameworks and better understand what works for their unique systems and organizations.
Politico first reported ONCD would lead the drafting of the national cyber strategy and said it was expected to be completed by September. ONCD has not provided a specific timeline for when it plans to publish the strategy, and did not respond to a request for comment. The last national cybersecurity strategy was published under former President Donald Trump. 
The new strategy will align with other recent actions the White House has taken to bolster U.S. cybersecurity, Presman said, including last year's cyber executive order that featured ambitious goals and deadlines for all federal agencies. National Cyber Director Chris Inglis has been tasked with leading the effort to draft the document, and was recently in Israel, the Netherlands and the United Kingdom where he spoke with officials and solicited feedback about the upcoming cybersecurity strategy, according to a White House readout from the trip.