States Snag $240M to Combat Unemployment Fraud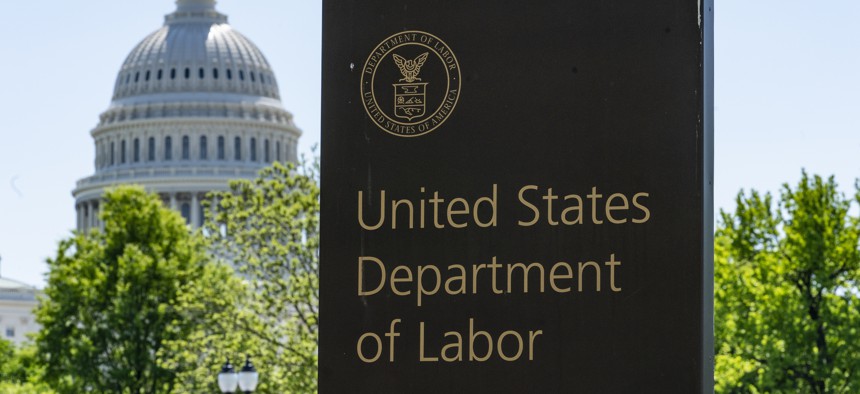 The federal grant funding can be used to pay for identity verification services, cybersecurity, or other expenses related to fraud detection.
Fraudsters were busy during the coronavirus pandemic, and state unemployment systems have been a prime target for theft.
California, which has been hit particularly hard, appointed a special counsel to investigate fraudulent claims, which account for at least $11 billion in unemployment the state has paid out. In six weeks, the Maryland Department of Labor detected 508,000 fraudulent unemployment claims. And federal prosecutors uncovered one instance of an individual filing fraudulent claims in at least 17 states using the same social security number.
To address the issue, the U.S. Department of Labor announced it will allocate $240 million in grants to states to bolster fraud detection and prevention efforts. The money includes $100 million in leftover CARES Act funding and $140 million from the American Rescue Plan.
"While states mobilized quickly to implement new crucial pandemic unemployment programs, they were hamstrung by outdated technology and a lack of resources that made them vulnerable to fraud from international crime rings," the Labor Department said in a fact sheet explaining the grants.
The state grants can be used to strengthen identity verification for those filing for unemployment insurance, enhance fraud detection and prevention strategies, improve data management and analytic capabilities, increase cybersecurity, or expand overpayment recovery efforts. According to the department, allowable grant expenses include the cost of procuring and implementing an identity verification tool or implementing cross-matching solutions to detect suspicious activity, including the use of false identities to file for unemployment.
Acknowledging that too few states have the resources and expertise necessary to address the wide scope of attacks that unemployment systems have faced during the pandemic, the Labor Department also announced that it is working with three companies—LexisNexis, TransUnion and V3Gate—that utilize cross matching technology to verify the identity of unemployment program applicants. The department is making those identity verification services available to states to purchase. The department did not provide the cost of services. 
Grant money can also be spent on strengthening cybersecurity defenses (for example, against bot attacks) for the websites claimants use to file for unemployment insurance, the Labor Department said.
The record number of unemployment claims filed during the pandemic overwhelmed state agencies tasked with administering benefits. As states look to modernize outdated systems used to process claims, cybersecurity is sure to be a key concern, said Matt Pincus, the director of government affairs at the National Association of State Chief Information Officers.
"When you see the amount of digital fraud over the last year, everyone is looking at modernization through the lens of cybersecurity," he said. "If you can establish a baseline of who someone is it will make it a lot harder to steal someone's identity."