IC merging suitability and clearance reviews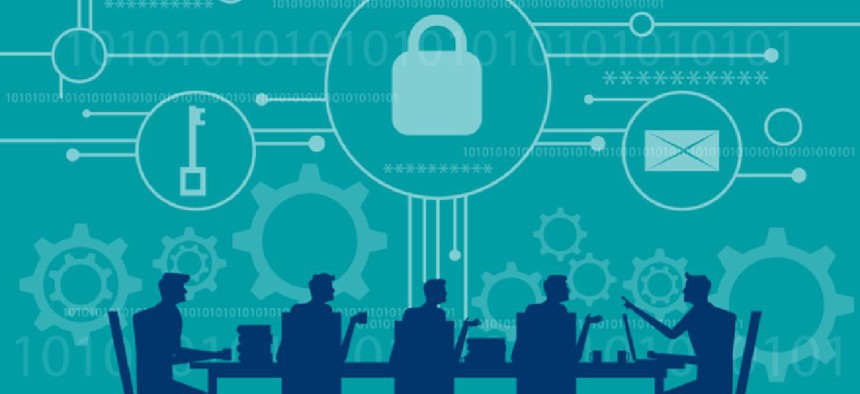 The Office of the Director of National Intelligence says the move will strengthen human resources officers' role in hiring for nation's most sensitive positions.
The intelligence community will merge the security clearance and employee suitability processes for hiring individuals to cleared positions, a top official said Feb. 4.
"Historically, since the 1940s, you would do one process then be thrown over the fence to do the other process. Now, we're merging the two," National Counterintelligence and Security Center Director Bill Evanina said at a briefing on security modernization at the Institute for Critical Infrastructure Technology. "They will now be done at the same time because we found that when we were doing security clearances, we were often asking candidates the same questions that we did when we first hired them."
Candidates for positions that require security clearances, such as those in the intelligence community, have traditionally had to undergo two separate review processes:  one for a security clearance and another for employee suitability.
Evanina said that the move to merge the two would also clarify human resource officers' critical role in ensuring that candidates meet the demands made of them when entering jobs that grant them access to the nation's most sensitive information.
"It can't just be the old guns, gates, badges and relying on the person who knows how to make your computer work strategy," he said. "We need to put a value set on our hiring. We need to know who we're hiring and that human resources understands they're a critical part of protecting our government."
He cited the Trusted Workforce 2.0 initiative as an example of a federal workforce strategy that successfully streamlined the hiring process without sacrificing security. "We're pushing HR to understand the complexities of security. This will be a really great construct where you have suitability and security working together."
The Office of the Director of National Intelligence confirmed to FCW that the merging of the suitability and security clearance processes would be included in the National Counterintelligence Strategy set to be released Feb. 10.