Senior Justice Official Caught Watching Porn on Government Computer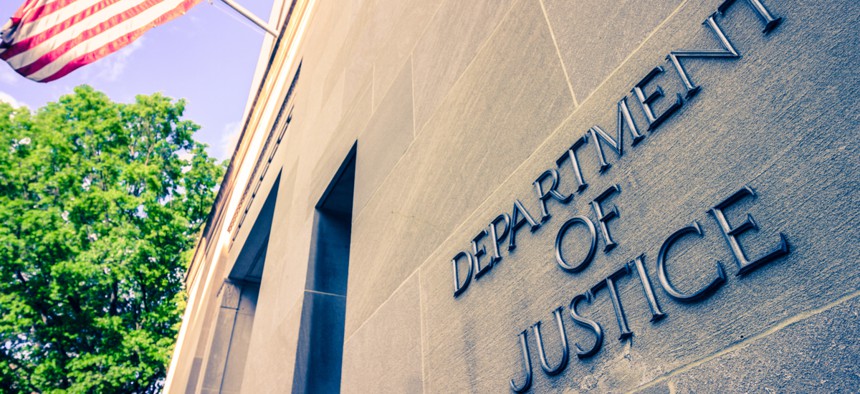 A senior Justice Department official stepped down after investigators caught the official lying about watching porn on government-issued computers, an internal watchdog found.
An investigation by the Justice Department inspector general revealed a former deputy assistant attorney general had used government-issued computers to visit multiple pornographic websites. Investigators didn't name the official in the summary they released on Thursday.
The IG launched its investigation after receiving reports that the official had been seen viewing sexually explicit images on their computer. A subsequent forensic examination found the computer had indeed been used to access numerous pornographic websites and contained multiple sexually explicit images. 
The summary didn't offer details on the scale and timeframe of the searches.
Initially the official lied to investigators while under oath, but they changed their tune after seeing the results of the forensic exam, according to the IG.
"The [deputy assistant attorney general] ultimately admitted to the OIG that [they] may have intentionally accessed pornographic websites using government computers," the summary said.
The official resigned before the inquiry was completed, and investigators decided not to press charges, the IG said.
This isn't the first fed to be caught browsing explicit content at the workplace.
Last year, investigators found a U.S. Geological Survey employee had inadvertently infected his office's networks with Russian malware after visiting more than 9,000 different porn sites over a seven month period. Over the last 15 years, similar scandals have enveloped the Environmental Protection Agency, Securities and Exchange Commission and IRS. 
In 2017, a D.C.-area news network uncovered "egregious on-the-job pornography viewing" at a dozen federal agencies and national security officials have reportedly found an "unbelievable" amount of child pornography on government devices.