Weichert: Budget shortfall, legacy IT woes drive planned OPM merger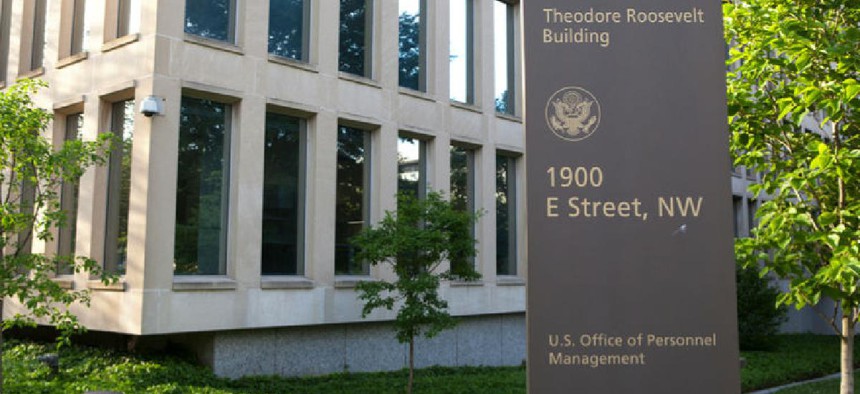 The Trump administration plans this week to propose legislation to merge the Office of Personnel Management into the General Services Administration.
The Office of Personnel Management is facing a $70 million budget shortfall with the departure of the business unit that conducts background checks to the Department of Defense. That fiscal reality, along with a planned workforce policy rethink, is driving the planned reorganization of OPM, according to Acting Director Margaret Weichert.
Weichert said at a May 14 press briefing that the administration is going to propose legislation this Friday to give the administration the authority to move OPM to become a third service organization inside the General Services Administration alongside the Federal Acquisition Service and the Public Buildings Service.
Without a reorganization, Weichert said, OPM will be at the mercy of legacy IT systems that aren't centrally controlled and are funded by a hodgepodge of revolving fund accounts and annual appropriations.
"We cannot buy our way out. We have to structurally change and look at an entirely new architecture for the future," Weichert said. "And it's not just technology architecture. It's a business operating model that has more of a shared services orientation that is not looking at serving feds as a retiree or a health care beneficiary or an employee, but really looking at a much more integrated view."
The legislation being proposed is "effectively a lift and shift" of OPM to GSA, not counting the move of the National Background Investigative Bureau to DOD. The NBIB move means the loss of 80% of OPM's operating revenue and about half its workforce.
The proposal also includes adding a human resource policy shop to the Office of Management and Budget, effectively expanding the existing Office of Performance and Personnel Management, and putting that office on a par with the Office of Federal Procurement Policy. Weichert said the OMB move would entail adding three new jobs that don't currently exist, and that the proposal designating the new body will look a lot like the legislation that chartered OFPP.
The administration's proposal will not include any of the changes to the general schedule of pay or other civil service changes that were included in the Trump administration's 2020 budget request.
"We figured this is a heavy enough lift -- so we didn't want to muddy the waters," Weichert said. "We dialed back on a lot of things that are nice to have because of our fundamental belief that we can't handle all those future-oriented activities in the structure we've got today."
J. David Cox Jr., National President of the American Federation of Government Employees, said the move to take NBIB and its revolving fund out of OPM caused the agency's budget shortfall.
"By divesting OPM of its responsibility to conduct background investigations on federal employees and contractors, the Trump administration has created the crisis it is now using to justify abolishing OPM," Cox said in an emailed statement. "This administration is clearly following a 'ready, shoot, aim' strategy built on misleading everyone about its motivations. Congress must prevent this reckless move in order to protect OPM the institution from this irresponsible plan."
Weichert said she's engaged with union leaders, particularly those representing employees at OPM. The plan for now, she said, doesn't include cutting jobs at OPM. Moreover, she's not worried about any negative impact of the move on the federal workforce as a whole.
"There's sort of a Washington-centric institutional orientation that has made a shorthand false equivalency between OPM as designed in 1979 and merit systems principles," Weichert said, citing data on the annual Federal Employee Viewpoint Survey that suggests that employees don't believe merit and performance are key determinants of pay raises and promotions.
Weichert also hopes to produce new cost savings – between $11 million and $37 million annually – because of synergies between OPM and GSA, largely in IT contracts but also in combining OPM's personnel expertise with GSA's real estate service to create new offerings for agencies looking to maximize productivity and performance. As of now OPM plans to stay in its current building, but Weichert said the agency could save money by leasing space to other agencies.