Phone Scammers Are Impersonating the Social Security Administration, Too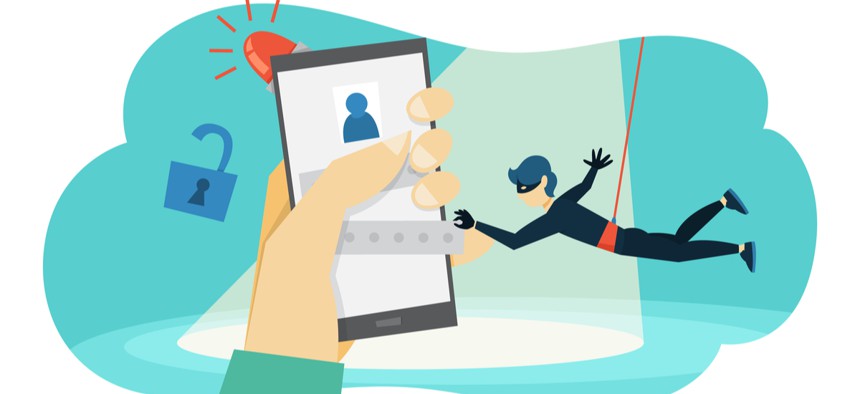 The Federal Trade Commission warns that even if a call doesn't seem like a scam, it probably is.
The Federal Trade Commission released an alert this week warning against scammers who falsely claim they are from the Social Security Administration. The callers swindle people into forfeiting money or sharing sensitive personal information over the phone.
The alert follows a similar warning that the Office of the Inspector General released last week, regarding the circulation of emails and phone calls from spoofing scammers impersonating the Homeland Security Department.
"Getting calls from the SSA?," Jennifer Leach, who serves as the FTC's division of consumer and business education's associate director, wrote in a blog post Wednesday. "Probably not. At least, not from the real SSA."
Leach noted that since January 2018, the FTC has received more than 63,000 reports of phone scammers who impersonate the SSA. She said many of the calls are reportedly from numbers that spoof or are close to the SSA's actual phone number.
"Three percent of those people reported a loss—and they lost $16.6 million (with a median loss of $1,484)," Leach said.  
The scammers frequently tell victims that their Social Security numbers have been suspended because of suspicious activity or because they were involved in a crime. They also say that the victims' bank accounts are about to be seized, but that they can be protected if the victims put money on gift cards and then share the codes with the scammers directly.
"Of course, you never want to do that, because then your money is just gone," Leach said.
To those who receive these calls, Leach said it's important to remember that the SSA would never actually threaten benefits or demand that people wire money or send cash for protection. She also warned people to never share their SSN or bank information with anyone who calls—"ever."
Those who wish to report the scam can do so on the FTC's complaint assistant website.