Booz Allen Hamilton Wins $1 Billion CDM Contract Award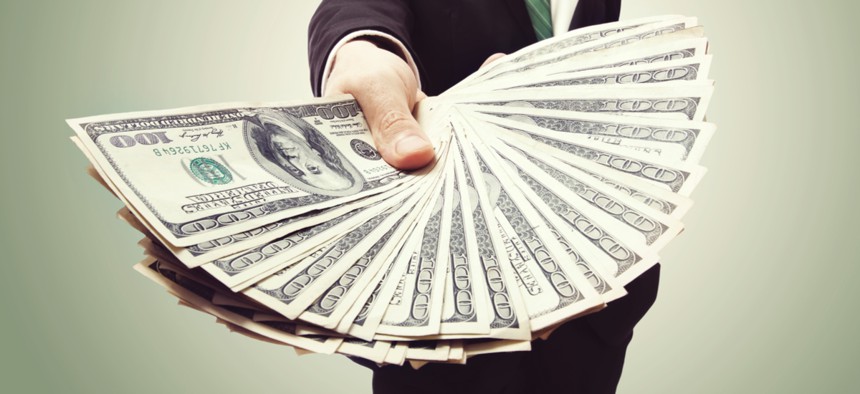 The award marks the largest ever Booz Allen federal task order, the contractor said.
Booz Allen Hamilton has won a $1 billion contract to provide a suite of cybersecurity services to six federal agencies, the defense and cybersecurity contractor announced Tuesday.
Under the contract, which will last up to six years, Booz Allen will manage cybersecurity services for the General Services Administration, the Health and Human Services Department, NASA, the Social Security Administration, the Treasury Department and the U.S. Postal Service.
The project is part of a reimagining of the Homeland Security Department's Continuous Diagnostics and Mitigation, or CDM, program, which offers pre-vetted cyber tools to agencies.
Under the new system, Homeland Security is re-awarding all four phases of CDM to prime contractors using task orders under the General Services Administration's Alliant contract, a governmentwide contract vehicle that covers a wide range of technology goods and services. When Alliant phases out, task orders will move under the Alliant II vehicle. 
Each of those prime contractors will be responsible for managing cyber services for a handful of agencies for up to six years.
The longer timeframe will allow more flexibility, the project's manager Kevin Cox has said.
Previously, the department awarded CDM contracts using a standalone $6 billion blanket purchase agreement.
The $1 billion award marks Booz Allen's largest federal task order in history, the company said in a statement.
Booz Allen won a previous chunk of the rejiggered CDM in February. The $621 million contract covered the Veterans Affairs, Agriculture, Interior, Transportation and Energy departments as well as the Office of Personnel Management and Executive Office of the President.
Other portions of the rejiggered CDM have been awarded to CACI, CGI Federal and ManTech.