Trump Administration Adds to Top Cyber Ranks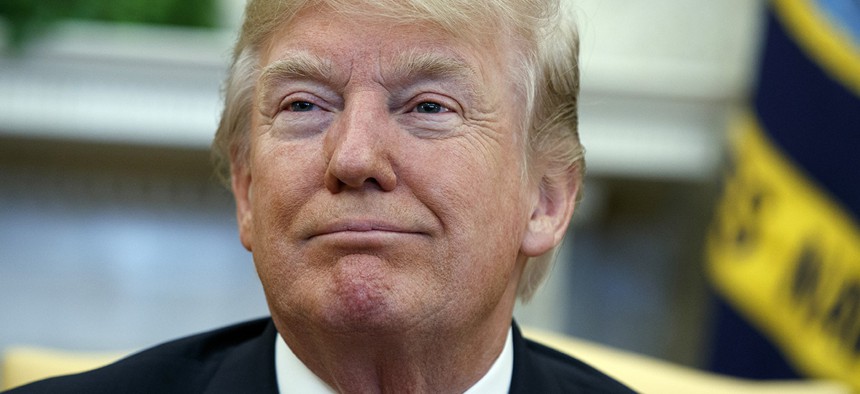 The Senate confirmed a cyber lead at Homeland Security and Trump nominated a government veteran to lead cyber at the Energy Department.
The Trump administration strengthened its cybersecurity leadership ranks Tuesday with the confirmation of one top cyber leader at the Homeland Security Department and the appointment of another at the Energy Department.
Chris Krebs, a former Microsoft executive who has been leading Homeland Security's cyber and infrastructure protection division in an acting capacity for several months, won Senate confirmation to officially take the role late Tuesday.
His confirmation was previously being delayed for unrelated reasons.
Krebs has been Homeland Security's public face on numerous cybersecurity issues, including the department's efforts to help states and localities improve the cybersecurity of their election systems in advance of the 2018 and 2020 contests.
Krebs' official title is undersecretary of the National Protection and Programs Directorate. He said in a statement that his top legislative priority will be passing legislation that will change the name of his agency to the Cybersecurity and Infrastructure Security Agency—and presumably change that clunky title along with it.
The Cybersecurity and Infrastructure Security Agency Act, which passed the House last year, would also give the agency a more direct line to the Homeland Security secretary.
"I will continue to work with Congress to pass this important legislation," Krebs said.
Also Tuesday, President Donald Trump announced that he intends to nominate government cyber and tech veteran Karen Evans to be the Energy Department's assistant secretary for cybersecurity, energy security and emergency response.
Evans, who helped the Trump transition team on technology issues, has served in numerous positions across government, including as de facto federal chief information officer under the George W. Bush administration. Her title in that role was the administrator for e-government and information technology at the Office of Management and Budget.
Most recently, she'd been running U.S. Cyber Challenge, a public-private partnership aimed at improving U.S. cyber workforce skills.