EPA Sued Over Employees Using Encrypted Messaging App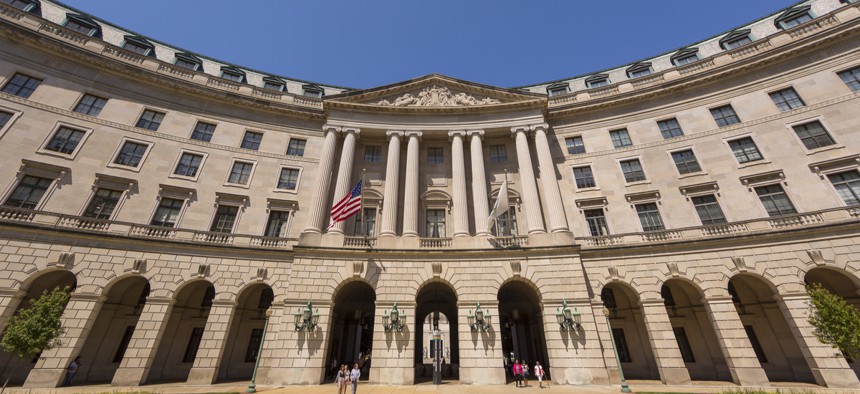 An advocacy group is suing the EPA over an open records request regarding employees' use of the application Signal.
A lawsuit filed Tuesday claims the Environmental Protection Agency failed to comply with an open-records request for documents regarding employees' use of the encrypted messaging app Signal.
The lawsuit is the second filed by the Cause of Action Institute against the EPA following a series of Freedom of Information Act requests the conservative legal transparency group made after reports surfaced earlier this year that federal employees were using apps like Signal on government devices to criticize Trump policies.
In the Nov. 28 U.S. district court filing, the Cause of Action Institute contends EPA declined to produce requested documents regarding Signal use among employees, including software records compiled by the agency that could pinpoint the number of EPA employees who installed the app.
The lawsuit contends the EPA compiled a report containing all agency-issued devices running the Signal app following a February request from the EPA's Office of Inspector General. Following the IG request, an EPA contractor was able to use mobile device management software on the EPA's networks to pinpoint "whether certain mobile apps" were downloaded, the lawsuit states.
The Cause of Action Institute states it sought both the IG request and mobile device management report in open records requests, along with internal correspondence records of the report and a total tally of employees using Signal.
Encrypted app use among federal employees is on the rise due to security and privacy concerns. Congress and White House officials also have turned to the app, which allows users to send encrypted communications that would otherwise be garbled up to any eavesdropping third party.
Government officials conducting government business are subject to open records laws, though that doesn't necessarily override their First Amendment protections on free speech, experts say. The National Archives Records Administration weighed in on new forms of communication like Google Chat and Slack two years ago, mandating that "agencies must capture and manage these records in compliance with federal records management law, regulations and policies."
The EPA has 20 days to respond to the suit. The EPA has previously claimed records regarding the use of Signal within the agency were exempt from disclosure under FOIA due to an open law enforcement investigation.
"Although we are pleased to learn that the agency is examining potential wrongdoing, we will continue to fight for the disclosure of records responsive to our FOIA request because we do not agree that the law prohibits the disclosure of the Signal messages. It will be up to the courts to decide," said Cause of Action Institute Assistant Vice President Henry Kerner in a statement.