What Trump's Skinny Budget Says About Cybersecurity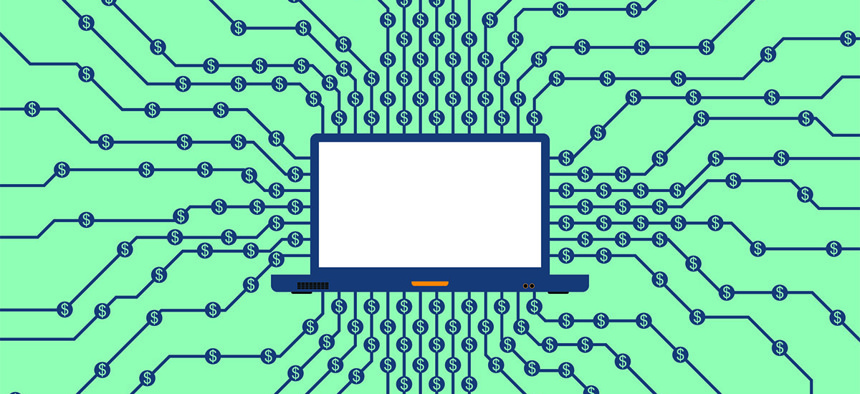 The budget proposal pledges cyber initiatives at the Pentagon and Homeland Security Department and to counter terrorists' use of encryption.
President Donald Trump's 2018 budget blueprint, released Thursday, touts major investments in cybersecurity, including a $61 million hike to help the FBI and the Justice Department combat criminals and terrorists' use of encrypted communication tools.
The document is light on specifics, however, and does not include a top line figure for cyber investments.
Trump's Homeland Security Adviser Tom Bossert pledged a broad plan to improve federal cybersecurity during his first formal address Wednesday, including by investing in modernized government technology and sharing cybersecurity services between agencies but stopped short of suggesting dollar figures. Trump plans to "put his money where his mouth is" on improving cybersecurity, Bossert said. 
» Get the best federal technology news and ideas delivered right to your inbox. Sign up here.
Thursday's budget document focuses largely on increased defense spending and efforts to support Trump's immigration reform proposals. As with all White House budget proposals, the document is a broad blueprint virtually guaranteed to change massively before final congressional approval.
Senate Democratic leader Charles Schumer, D-N.Y., swiftly pledged Democratic opposition to the proposal, saying it would "clobber" middle-class interests. House Homeland Security Committee ranking member Bennie Thompson, D-Miss., called the president's proposal "dead on arrival."
The budget proposal would give the Defense Department a boost of more than $50 billion, largely by ending the automatic budget cuts known as sequestration, for a total request of $639 billion. That money would be aimed at building a "more capable, and more lethal joint force" and at ensuring U.S. superiority in major domains including cyberspace.
That Pentagon budget would include $7.2 billion for operations and maintenance, including improving cyber capabilities, according to a White House memo. The blueprint lacks a specific figure, however, for all DOD cyber priorities at U.S. Cyber Command and elsewhere.
Senate Armed Services Committee Chairman John McCain, R-Ariz., slammed the defense budget, saying it was insufficient to address shortfalls.
The proposal also bumps up the budget for the Homeland Security Department, the government's main civilian cyber agency, by $2.8 billion, or roughly 7 percent, to about $44 billion.
That includes $1.5 billion for DHS efforts to protect federal networks and civilian critical infrastructure such as energy, transportation and election systems.
"Through a suite of advanced cybersecurity tools and more assertive defense of government networks, DHS would share more cybersecurity incident information with other federal agencies and the private sector, leading to faster responses to cybersecurity attacks directed at federal networks and critical infrastructure," the blueprint states.
DHS identifies and combats hackers targeting civilian government networks using its Einstein and Continuous Diagnostics and Mitigation programs, among other tools.
The president's proposal also includes pledges to improve cybersecurity at NASA and the Treasury Department but does not provide specific figures.
Thursday's budget blueprint is essentially a statement of administration priorities compiled during a new president's first two months in office. More expansive budget proposals prepared by longer-serving presidents are substantially more detailed and, during the later years of President Barack Obama's tenure, included top-line cyber figures.
During the 2017 fiscal year, for example, Obama's budget blueprint called for a $19 billion cyber investment, a roughly 35 percent increase over the prior year.