Nextgov's 10 Most Read Stories of 2016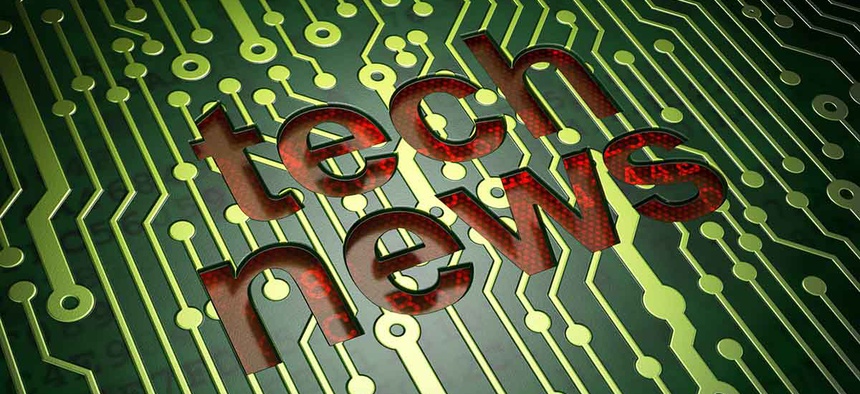 The year 2016 was a tumultuous one, with a news cycle that featured some concerning government hacks, amazing tech innovations and a contentious presidential election. Here is the Nextgov coverage that resonated the most with our readers: 
OPM Seeks Social Media Tracking for Background Checks - April 11
The Office of Personnel Management prepped for a pilot program to automatically track the social media accounts and postings of anyone applying for a security clearance. The agency looked for companies that can automatically browse "publicly available electronic information."
Dems Question Secret Service's 'Monitoring' of Threats Involving Trump Events - March 14
Earlier in the year during the presidential campaign, two House Democrats questioned the Department of Homeland Security about its monitoring techniques for protecting Donald Trump and the citizens who attended his rallies. 
Federal Researchers Build Massive Online Database of Genomic Data - April 18
A new online portal, developed in part by the Human and Health Services Department, would let scientists access vast amounts of genomic data from patients involved in heart, lung, blood and sleep research studies.
House Committee OKs Bill Letting the FBI Use Rapid DNA Profiling - July 8
The bipartisan House Rapid DNA Act proposed to let police in the field—not just technicians in a lab—quickly test genetic material. This change would hopefully help law enforcement clear innocent people and detain criminals such faster.
Audit Finds 'Hostile Probes,' Breaches of Weather Satellite System - May 18
The federal weather satellite program suffered 10 data breach incidents over the course of one year. A congressional auditor discovered this included unauthorized access of probes by adversaries.
FBI Wants to Exempt its Massive Biometric From Some Federal Privacy Rules - May 4
The FBI proposed a measure to prevent citizens from knowing whether their information, which includes fingerprints and facial scans, is held in a repository of biometric records. The FBI believes the release of information could potentially compromise law enforcement investigations.
What a Former NSA Deputy Director Thinks of the Snowden Movie - Sept. 28
Earlier this year, an Edward Snowden biopic promised to tell the true story of what happened at the National Security Agency. What did an actual NSA official think? "The film was grossly incorrect technically," said Chris Inglis, NSA's deputy director at the time of Snowden's disclosure.
See Something Suspicious Online? Homeland Security Wants to Know About It - Feb. 17
DHS asked for an extra $1 million in 2017 to develop a public service campaign to increase awareness of online threats.
Contractor Working on OPM's Cyber Upgrades Suddenly Quits, Citing 'Financial Distress' - May 13
The Office of Personnel Management awarded Imperatis Corp. a sole-source contract in June 2014 to strengthen OPM's cyber defenses. The company has since stopped working on the project, citing financial problems.
Up to 70 Percent Of Global Internet Traffic Goes Through Northern Virginia - Jan. 8 
While the internet has reached everywhere across the globe, Northern Virginia is the central region of the internet's backbone. It's where Amazon Web Services first set up shop.