Hackers Steal Russian Instant Messenger Information, Target Pokemon Go Players and Crib Porn Site Account Details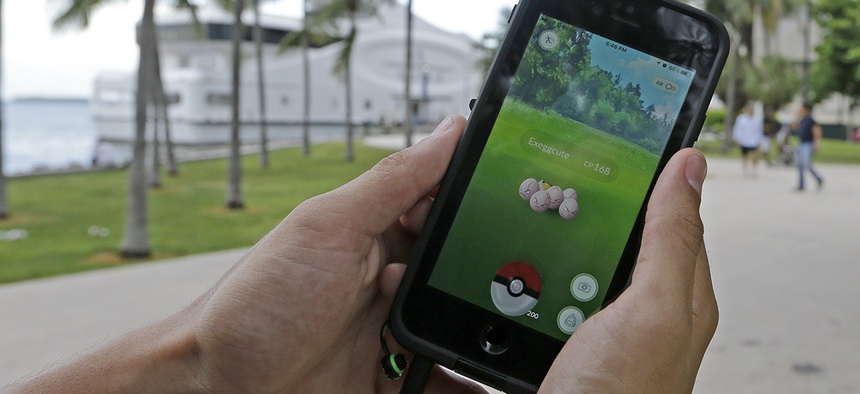 In case you missed our coverage this week in ThreatWatch, Nextgov's regularly updated index of cyber breaches:
Another Mega-Breach: 33M Russian Instant Messenger Accounts Stolen
It's becoming ordinary to hear that millions of some website's accounts have been stolen.
The latest victim is QIP, a Russian instant messenger service, which had more than 33 million accounts stolen between 2009 and 2011, according to cybersecurity firm Heroic.
The post states the breach included email addresses, usernames and passwords, the latter of which were stored in plain text without any encryption or hashing. And it turns out the No. 1 password—used 607,156 times—was 123456.
Earlier this week, data breach monitoring service LeakedSource verified almost 100 million stolen accounts from the Russian website and email service Rambler.
Malware Targets Pokémon Go Users on Social Networks
Pokémon Go users searching social media for quick ways to level up should be wary of malware.
Though game players click links from social media accounts expecting tips, walkthroughs and other ways to level up, they instead get adware and malware that affect both desktop and mobile platforms, according to security firm Proofpoint.
Researchers found 167—about 30 percent—of 543 fraudulent Pokémon Go-related accounts across Facebook, Twitter and Tumblr. Of those, 44 featured links to download files, such as Downware Trojan and Android APKs.
The game poses a corporate security risk when infected devices connect to organizations' networks, said a Infosecurity Magazine report.
Security issues climb along with the game's popularity. At the game's initial release, the Google log-in option gave the game full access to users' emails and search history, which game-maker Niantic later changed. Fake apps popped up in Google Play that tricked players into spending money on bogus services or took over phones with porn ads, but Google removed them from the app store when researchers flagged them.
Nearly 800K Porn Site Account Details Stolen in Data Breach
Almost 800,000 usernames, email addresses and passwords for a porn site were exposed by a breach of a related forum.
Brazzers users' information was accessed through a separate but related site, Brazzersforum, according to Motherboard. In the forum, users discuss the site's productions or make request for future productions.
"I used throwaway login/pass for this very reason," a user told Motherboard.
A Brazzers spokesman told the publication the forum is managed by a third party and pointed to a vulnerability in vBulletin software, which has been linked to other breaches and 27 million stolen accounts.
According to Have I been pwned?, the accounts appear to be from 2013 and 67 percent of the accounts were already in its database of compromised accounts.