HHS Doles Out $100K To Help Consumers Share Their Own Health Data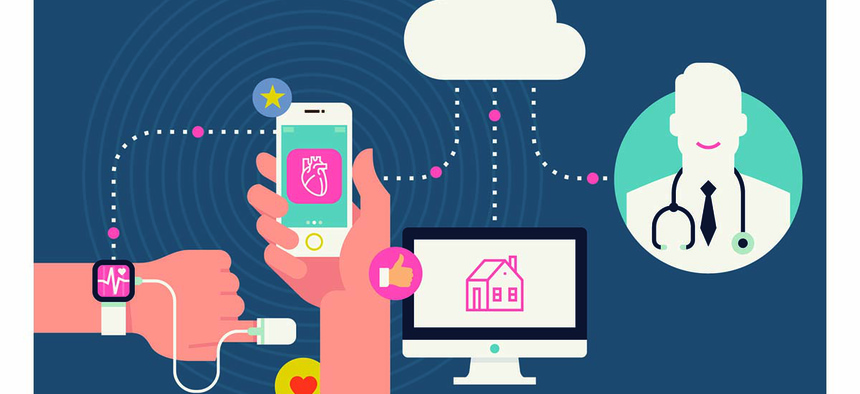 Citizens should be able to more easily share their medical data with health care providers, a Health and Human Services agency claims—and it's funding two projects that came up with easier ways to do that. 
One, called DocketTM, used an application programming interface system to allow patients to transmit their medical records to caretakers using a QR code, a pixelated black-and-white image that can be scanned on smartphones. Another, called Live and Leave Well, builds a data package that transmits patients' end of life plans. Both, which rely on a secure authentication protocol to protect sensitive data, received $50,000 from HHS' Office of the National Coordinator for Health Information Technology on Wednesday. Those two projects will be promoted in a public webinar June 23. 
» Get the best federal technology news and ideas delivered right to your inbox. Sign up here.
Those two groups completed the final phase of a national technology contest seeking to help a "'consumer-mediated exchange' between and among their clinicians, hospitals, or even family members," according to a blog post co-authored by Office of Standards and Technology Director Steven Posnack and Health IT Program Analyst Caroline Coy. 
The challenge culminated at a time when President Donald Trump's administration is questioning ONC's role. The HHS agency has encouraged health care providers to adopt electronic medical records and promoted health IT standards that would allow disparate medical systems to connect to each other. Trump's recent budget proposal suggested a 36 percent cut to ONC, and directed it to work with the private sector on technology advancement. 
It also follows a White House subcommittee draft framework outlining research priorities for health IT, including securing patient data and using analytics, machine learning and artificial intelligence in medical research.