Meet the Agency that Tops All Organizations in Customer Satisfaction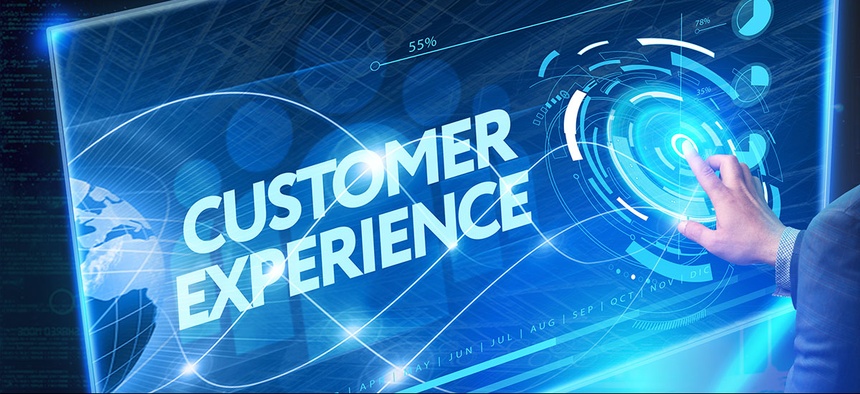 "It's a combination of our structure, training, our people and our connectedness to the mission that keeps it going."
No organization in the country—private, public or nonprofit—achieves higher customer satisfaction ratings than the National Cemetery Administration.
NCA, which manages 135 national cemeteries and 33 soldiers' lots and monuments across the country, topped the American Customer Satisfaction Index for the sixth time. ASCI rates organizations on a 100-point scale based on customer feedback.
NCA achieved a score of 96 in 2016—the highest score ever achieved by an organization through ASCI—and isn't content to stop improving its customer experience there.
» Get the best federal technology news and ideas delivered right to your inbox. Sign up here.
"It's a combination of our structure, training, our people and our connectedness to the mission that keeps it going," said Matt Sullivan, deputy undersecretary for finance and planning and chief financial officer at NCA. Sullivan spoke Thursday at Government Executive's Federal Customer Experience Summit in Washington.
NCA is the smallest component of VA. VA employs some 350,000 individuals across the country, while NCA's workforce totals only 1,850 and commands less than a half-percent of its parent department's $75 billion budget.
But when it comes to customer service, size and budget matter far less than people, Sullivan said.
About 75 percent of NCA's workforce are veterans themselves, 28 percent of whom are service disabled. Among the rest of NCA's workforce, Sullivan said he'd be hard-pressed to name anyone who didn't have a familial tie to the military or veterans. Those personal connections are priceless, given the sensitive nature of NCA's mission, which Sullivan described as "providing final resting places in national shrines with lasting tributes for veterans and eligible family members."
In other words, NCA handles how fallen soldiers and veterans are laid to rest.
"NCA is so customer-oriented because our operations and execution of operations are so tied to our mission," Sullivan said. "Our people take that into consideration every day. On their frontlines, they are facing family members who in many cases are in their most difficult times of need."
That isn't to say NCA provides unparalleled customer satisfaction through empathy alone.
Sullivan said customer service is an integral component of focused training employees receive, based in part off NCA's core curriculum. The training is highly nuanced. For example, caretakers and field reps must know the unique differences in weather and soil conditions for cemeteries in across the country. Techniques that work in the cold, wet weather at Fort Snelling National Cemetery in Minnesota won't work in the hot, dry climate at Fort Bliss National Cemetery in El Paso, Texas, Sullivan said.
The agency also conducts surveys of up to 70 questions that measure the appearance of cemeteries, the quality and timelines of NCA's services and whether the deceased's family members would recommend NCA to family members.
"We then take the data and figure out what the drivers of customer satisfaction are and take improvement actions," Sullivan said.
NCA also performs its own internal review auditing, compiling assessments and delivering them to leadership to ensure proper accountability, Sullivan added.
Yet, NCA, with its customer satisfaction at all-time high numbers, believes it can improve. NCA is "antiquated on the IT side," Sullivan said, and still uses paper-based tools like fax machines. Some of that has to do with its customer base, which include elderly and aging veterans and their families, but Sullivan said NCA would like to transition toward a more efficient use of IT.
Sullivan suggested making memorial information available through a smartphone or handheld device as one way to potentially use technology to increase customer satisfaction. In the future, future cemetery visitors could swipe through memorial data on their smartphones and learn more about the veterans who rest there.
"In memorialization, we have a lot of opportunities to use technology, and not only memorialize veteran's sacrifices but educate the public," Sullivan said.
As much as NCA relies on metrics and data to satisfy customers, Sullivan said offering compassion—"doing the little things"—is exceedingly difficult to measure, yet incredibly important.
Sullivan calls these acts toward fallen soldiers, veterans and their families "the good stories" NCA loves to collect and send up the chain of command. Sullivan described two such acts that won't show up on any ACSI report or internal audit, but exemplify the kind of service NCA strives to provide.
In one instance, a woman came to the cemetery grounds during a rainstorm, wearing nice shoes. The grounds, Sullivan said, were wet and muddy and she was having trouble finding her loved one's gravestone. One of the fieldworkers at the cemetery literally gave her the boots off his feet, allowing her a modicum of comfort during an otherwise challenging time.
In another instance, in a cemetery near Fort Bliss, Sullivan said one visitor had "always wanted to plant a tree near his loved one's gravesite." The cemetery grounds in Texas are not conducive to trees and have a far different look than the lush, green grass standard for more NCA grounds.
"He felt the sun was beating down on her gravesite and a tree would provide that shade," Sullivan said. "Even though that area was not meant to have a tree there, we found a way. The cemetery employee found a way to get a tree in that section to provide shade on the gravestone."
"We have so many cases where employees have gone out of their way to help families," Sullivan added. "It's all about the stories you have to tell."