Agencies Fail at CIO Authorities in New Scorecards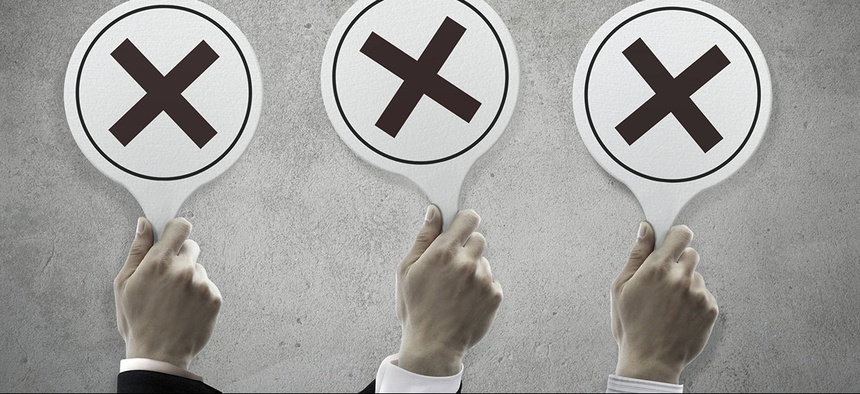 More agencies have Fs than As, Bs and Cs combined in a new category measuring chief information officer authorities in the latest iteration of biannual Federal Information Technology Acquisition Reform Act scorecards compiled by the House Oversight and Government Reform Committee.
The low scores for agencies in the new data point indicate FITARA may not be empowering CIOs as originally intended, or at least not as quickly as Congress had hoped.
The scorecards will be released publicly at the start of tomorrow's 2 p.m. House hearing. The new scorecards also indicate —via plus or minus signs—whether agency CIOs report to the secretary or deputy secretary of their department. It also includes a tiered rating structure for the categories of risk management and PortfolioStat.
» Get the best federal technology news and ideas delivered right to your inbox. Sign up here.
This will be the third scorecard presented by the House oversight committee, following last December's inaugural effort, in which most agencies barely earned passing grades. All but one agency increased its overall score by May, when Congress released the second batch of grades.   
In Tuesday's scorecard, 12 agencies will show improved scores over May's grades; 11 held steady and one agency's score dropped.
In tomorrow's hearing, much of the dialog is likely to center around the new CIO authorities data points. Rep. Will Hurd, R-Texas, who chairs the IT subcommittee, has championed the idea that agency CIOs actually attain the authorities they are supposed to be mandated under FITARA. Check back with Nextgov for further coverage.