NOAA leverages AI for weather forecast translation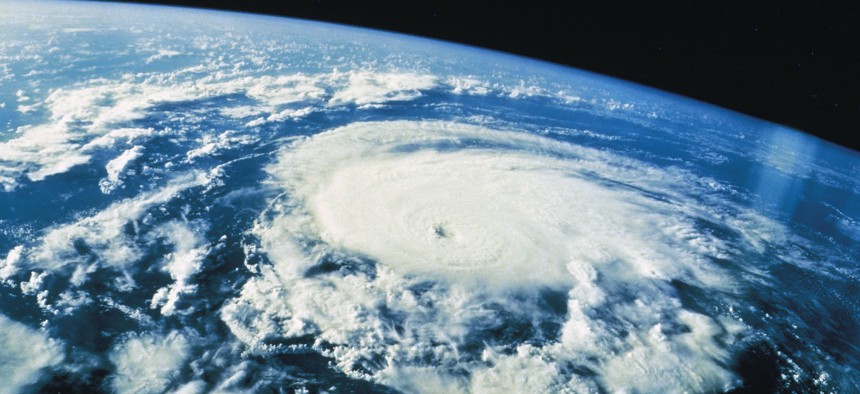 The artificial intelligence tool will replace the National Oceanic and Atmospheric Administration's manual process for Spanish and simplified Chinese.
The National Oceanic and Atmospheric Administration unveiled a new use case for artificial intelligence software in the federal government on Thursday: translating weather forecasts and warnings into other languages.
Following years of manual translations, the agency transitioned its series of evolving pilot programs into a mature AI software that translates weather-specific terminology into Spanish and simplified Chinese.
"This language translation project will improve our service equity to traditionally underserved and vulnerable populations that have limited English proficiency," said Ken Graham, director of NOAA's National Weather Service, in a news release. "By providing weather forecasts and warnings in multiple languages, NWS will improve community and individual readiness and resilience as climate change drives more extreme weather events."
 The next languages set to be included in the automated translation application are Samoan and Vietnamese, and the agency notes that the project is scalable to other languages in the future. 
Accompanying the announcement is the release of a website dedicated to introducing users to NOAA's language services, which is currently open to public feedback. 
As the debate over AI regulations in the U.S. continues on Capitol Hill, lawmakers expressed support for NOAA's particular use of the technology.
"By capitalizing on the advancements of AI technology, we will be able to provide these alerts in even more languages in the near future," said Rep. Grace Meng, D-N.Y.
"Translating NOAA's life-saving alerts is a key step in ensuring we can keep everyone safe," said Rep. Zoe Lofgren, D-Calif. "Using AI, NOAA can make their translation process even faster — a perfect example of how this technology can improve lives. I'm glad to see NOAA working to improve its communication capabilities, and I look forward to working with the agency as they progress through this effort."