White House Forms Team to Develop Blueprint for National AI Infrastructure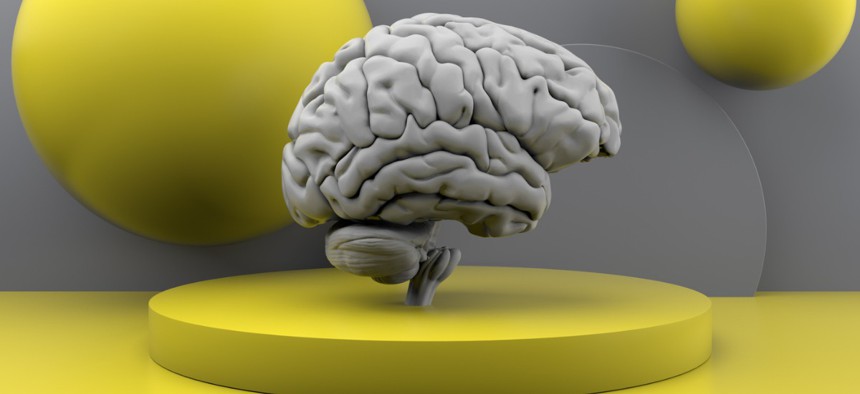 Officials also previewed another in-the-pipeline, AI-aligned pursuit.
The White House on Thursday named a team of technical experts to produce a comprehensive, multi-part strategy to extend America's artificial intelligence edge by delivering computing resources, government-captured data, tools and support to students and researchers across the nation.
A dozen members representing public, private and academic sectors make up the new National Artificial Intelligence Research Resource Task Force, which is co-chaired by Office of Science and Technology Policy Assistant Director of AI Lynne Parker and National Science Foundation Deputy Assistant Director Erwin Gianchandani. 
This federal advisory committee will craft a roadmap to form a national AI research resource, or NAIRR. That infrastructure would securely connect researchers with assets and government data to drive the development of this crucial evolving technology, which relies on heaps of information.
"America's economic prosperity hinges on foundational investments in our technological leadership," OSTP Director Eric Lander said.
Officials from the Energy Department, National Institute of Standards and Technology, Google, Stanford University and more are set to serve on the task force. Its roots trace back to a mandate in the National AI Initiative Act of 2020, but the task force also aligns with the administration's broader intent to keep the U.S. at the forefront of technological innovation. 
Specifically, the team will provide recommendations for standing and sustaining the NAIRR, "including technical capabilities, governance, administration, assessment and requirements for security, privacy, civil rights and civil liberties," the announcement noted. Officials confirmed census, health, transportation and other federal data about Americans could potentially be made accessible to underpin future research.
The task force will be responsible for a detailed blueprint and implementation plan due to Congress next year.
In the same announcement, President Joe Biden's administration also articulated plans to stand the National AI Advisory Committee "in the coming weeks." That cadre will provide insights and advice on a wide range of AI topics, "including on the implications of AI on the future of learning and workers; research and development; economic competitiveness; societal, ethical, legal, safety, and security matters; commercial application; and opportunities for international engagement." 
A call for nominations for that fresh committee will soon be published in a Federal Register, as will a request for information calling for feedback on the administration's vision for its envisioned NAIRR infrastructure.