This year's Sammies includes a special COVID response category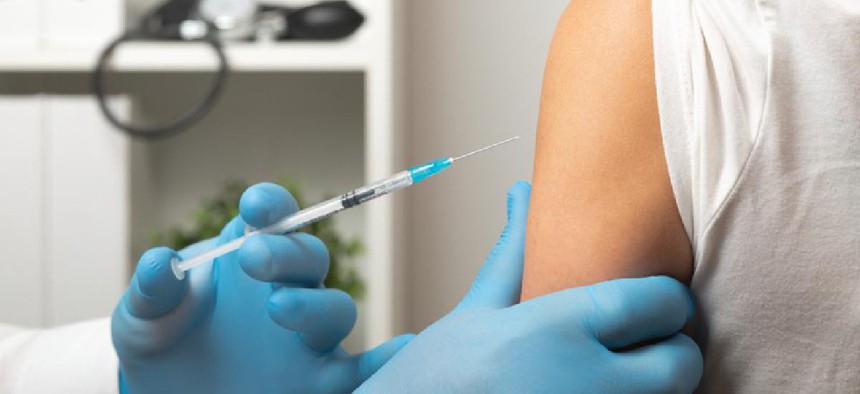 President Joe Biden issued a proclamation on Friday officially declaring May 2 through 8 as Public Service Recognition Week.
"Public servants are the lifeblood of our democracy," he wrote. "Public servants demonstrate their commitment to our nation every day. It is our responsibility, in turn, to ensure that they are honored and protected."
The administration is going to highlight different public servants from the local to the federal level throughout next week, the proclamation says.
Some feds are also receiving recognition from the Partnership for Public Service. The nonprofit announced the 29 finalists for its annual government service awards known as the Sammies, or the Samuel J. Heyman Service to America Medals, on Sunday.
The awards are meant to recognize the best in government. This year, the nonprofit added a category for COVID-19 Response to appreciate feds leading the government's pandemic response.
Kizzmekia S. Corbett and Barney S. Graham of the National Institutes of Health were nominated for research that led to COVID-19 vaccine development. Gary H. Gibbons and Eliseo J. Pérez-Stable also of the National Institutes of Health were nominated for developing federal programs to support COVID testing and vaccine trials. Peter Marks of the Food and Drug Administration was nominated for setting the stage for testing and regulatory approval of COVID treatments and vaccines.
Additionally, the State Department's Ian Brownlee was recognized for work to repatriate more than 100,000 U.S. citizens who were abroad when the pandemic went global and a team at the IRS including Virginia K. Busby, Dianne Garibotto and Camille Privett were nominated for their work in the distribution of economic impact payments to tens of millions of Americans.
"For each of the unprecedented challenges we have faced in the last year, dedicated public servants have worked behind the scenes to move our country forward, heal our nation and strengthen our democracy," said Max Stier, president and CEO of the Partnership, in a statement about the award finalists.
Other categories recognize government employees in terms of career achievements, emerging leaders, science and the environment, safety, international affairs, management and the federal employee of the year.
The winners, chosen by a panelist of judges from in and out of government, will be announced in the fall. There will also be a "People's Choice" award for one of those 29 finalists, chosen by members of the public that vote online and scheduled to be announced in the summer.