Tech experts call on feds to coordinate benefits solutions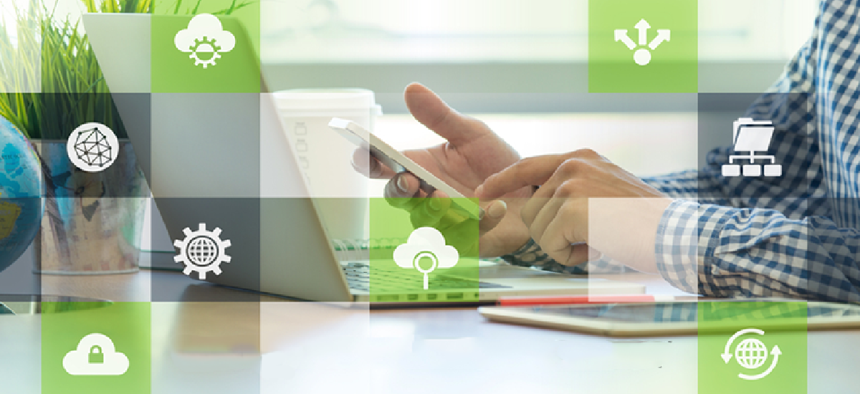 With surges in unemployment insurance applications straining legacy IT systems at the state level, digital services specialists say that the federal government should take a more central role in fielding tech infrastructure.
In the midst of the COVID-19 pandemic, state and local systems delivering unemployment insurance benefits to the American public have struggled to meet demand.
Along with the continued use of antiquated IT systems, problems with the fragmentation of the delivery of social benefits and with bias baked into policy and technology plague the provision of policies, said participants in two panels on the unemployment insurance crisis held by New America on Nov. 19. Many administrators of unemployment insurance are also struggling with backlogs and identity verification processes.
These government technology experts called on federal actors to take a more central role in the policy and implementation of unemployment and other social benefits.
These problems are not new, even if they have been exacerbated by the circumstances of the pandemic, said Alyssa Levitz, who works with U.S. Digital Response, which connects pro-bono technologists with local governments and nonprofits to respond to IT crises.
In many states, public benefits administrators regularly expect seasonal backlogs in unemployment claims alongside seasonal changes in agricultural work, she said.
"The technology systems and the digital infrastructure to be able to quickly pivot to new programs was just not in place" at the beginning of the pandemic, said Robin Carnahan, a fellow at the Georgetown University Beeck Center and the former secretary of state in Missouri.
However, the technology solutions to problems with identity verification already exist in the private sector, said Adam Bobrow, the founder and CEO of Foresight Resilience Strategies who has co-authored a paper on what actions the incoming Biden administration can take on this issue.
Carnahan referenced the online portal, Healthcare.gov, as an example of how a central response can help with problems in unemployment delivery and identity verification, which are implemented at the state level. On the healthcare website, customers are sent to state resources for insurance after they put their information into the system to be verified, she said.
Right now, many states use different systems to deliver social benefits systems, but building scalable IT solutions, as opposed to individual systems for states, could help solve problems, Carnahan said.
"We can have very modular pieces of functionality that are basically the same for any state," she said.
The sharing of best practices among states and localities could also help, said Amanda Renteria, the CEO of Code for America.
Several panelists also referenced the role of the U.S. Digital Service, and digital service teams in states, as useful resources.
"Digital services really provide the opportunity to streamline these services and make them scalable at a state level," Bobrow said.
Federal entities could also incentivize states to invest in technology talent, or tie funding incentives to best practices in technology delivery, several panelists suggested.
As policymakers and IT specialists work to remedy these systems, other panelists also urged them to be mindful of the fundamental objectives of the systems themselves and be deliberate in undoing and preventing bias in the systems.
A racial equity lens should be applied to social benefits systems, said Alberto Rodriguez, a senior program manager at the New Practice Lab and PIT University Network. For example, the automatic assumption of American-style names with first, middle and last names in systems does not work for people whose names don't fit that style, and that can and has caused problems.
In fact, many of these public benefits systems were designed with the wrong threat model in the first place, Carnahan said.
Although the design of these programs and benefits has centered on preventing bad actors from cheating the system by over-claiming, the pandemic has shown that the more relevant threats come from criminal fraud agents using stolen identities to withdraw benefits, Carnahan said, and from people in need of benefits not being able to access them.
"If the systems themselves from the very beginning were never reaching the people they were supposed to reach, it's not surprising that when we have a crisis and we want to push more resources through it, your outcomes don't change unless you fundamentally change something in that process," Renteria said.
As policymakers redevelop systems, using a client-centered framework would shift the target from rules to better provision of service, said Trooper Sanders, the CEO of Benefits Data Trust.
Instead of concentrating on measuring fraud, policymakers create legislation that measures the gap of people not receiving services, Renteria said.
Striving to contact harder-to-reach communities with these services from the start is paramount to shifting outcomes, she said, and that goal is applicable from the perspective of both policy development and implementation.
Ultimately, the efficient delivery of these services impacts whether or not struggling people receive assistance, and ultimately how people view government and government services, panelists said.
"Not having that digital infrastructure undermines peoples trust in government to work at the time they need it," Carnahan said.