Author Archive
Philip Bump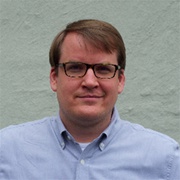 Philip Bump is a writer at The Wire.
Data
The senator will announce a class action suit against the agency for unconstitutionally scooping up Americans' telephone call data.
CXO Briefing
NSA and British partners collect 194 million texts a day.
Cybersecurity
The agency accessed fiber optic connections between servers, Snowden documents show.
---
Cybersecurity
No need for a warrant in the international zone at O'Hare airport.
IT Modernization
Company was the only tech firm to fight NSA order to proved sweeping access.
Cybersecurity
You should be using different encryption anyway if you're concerned about privacy.
Cybersecurity
Agency, companies add vulnerabilities to secure traffic, Snowden docs show.
Data
The actual data is obscured behind black bars — except on one pie chart that appears to give more information on the program than the NSA has ever released publicly.
CXO Briefing
Supreme Court justices may not know the difference between the subject field and the message body.
Data
Ellison, co-founder and CEO of Oracle, appeared on an interview with CBS.
CXO Briefing
Joint terrorism task force shows up at the house of a couple who happened to search for both terms in the same time period.
CXO Briefing
NSA's role in the CIA's drone operations began in 2001.
CXO Briefing
NSA has privileged access to Outlook, SkyDrive and Skype.
By

Rebecca Greenfield and Philip Bump

, The Wire
CXO Briefing
The department's Bureau of International Information Programs' focuses too much on getting Facebook likes, according to the Inspector General.
Emerging Tech
Agency is close to finalizing payload standards, documents show.
Cybersecurity
His reported admission raises questions about where else he may have acquired data.
Data
These documents are particularly significant given the repeated recent insistences that the government does all it can to minimize collection of Americans' data.