Rand Paul Sues the NSA in the Most Elaborate Email Collection Scheme in History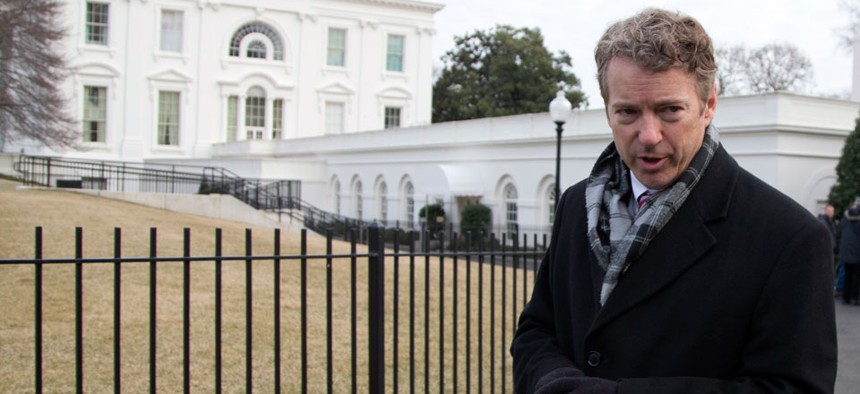 Kentucky Sen. Rand Paul will on Wednesday announce a class action suit against the NSA for unconstitutionally (by some estimations) scooping up Americans' telephone call data. Want to join in? Head over to his PAC's website and enter the required fields: email address and ZIP code.
There's no doubt that Paul is sincere in his opposition to the NSA. As a very-new senator at the beginning of 2013, he established his RebpubLibertarian bona fides by challenging the nomination of John Brennan to lead the CIA with a lengthy filibuster demanding that President Obama state that he couldn't kill an American in America with a drone. (Obama responded via Eric Holder; he cannot.)
That was before the Edward Snowden revelations began rolling in. Once the National Security Agency's daily vacuuming up metadata about phone calls became public knowledge, Paul repeatedly criticized the practice. With the lawsuit, he takes that criticism a step further.
"I am filing a lawsuit against President Barack Obama because he has publicly refused to stop a clear and continuing violation of the 4th Amendment," a statementon the filing reads. "I expect this case to go all the way to the Supreme Court and I predict the American people will win."