How the NSA Is Using Cell Phone Data to Drone Civilians In Pakistan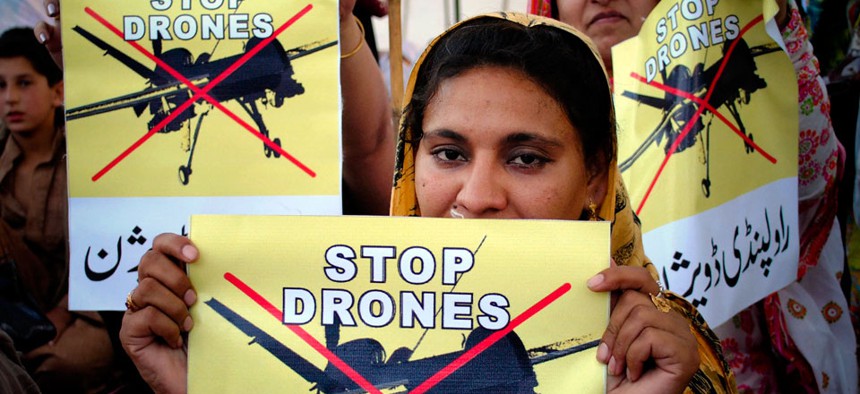 In late 2001, a National Security Agency analyst was asked to do something unusual. Instead of locating a target's cell phone to eavesdrop on his conversation, the analyst was asked for the phone's location in real-time. It was apparently the beginning of the NSA's role in the CIA's drone operations that, a new report compiled by Pakistan suggests, had killed nearly 200 civilians by 2009.
The details of that first NSA-supported strike appear in a new story from The Washington Post. A Navy SEAL, standing in a trailer that was once home to the CIA's child care program, asked the analyst where the NSA's target was located.
"We just want you to find the phone!" the SEAL urged. No one cared about the conversation it might be transmitting. …

The NSA collector in Georgia took what was then considered a gigantic leap — from using the nation's most sophisticated spy technology to record the words of presidents, kings and dictators to using it to kill a single man in a terrorist group.
This, The Post suggests, spurred the NSA's rapid expansion in the last decade, building and expanding its facilities around the world. Meanwhile, the technology used by the agency to track targets also expanded.