Author Archive
Mariam Baksh
Senior Correspondent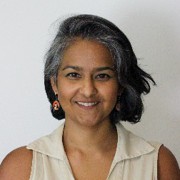 Policy
This year, provisions that were ultimately left out of the massive annual Defense authorization bill—despite in some cases bipartisan agreement across both Congressional chambers—got the most attention.
By

Mariam Baksh, Alexandra Kelley and Edward Graham
Cybersecurity
The agency is exercising its authority to regulate pipelines and railways after issuing a series of short-term emergency security directives.
Cybersecurity
Inspectors general from Commerce and Treasury present a tale of two testing regimes.
---
Cybersecurity
Insurance companies are pushing for taxpayer assistance to provide coverage in the event of catastrophic incidents.
Cybersecurity
Major industry groups clashed on how CISA should define key terms in its rulemaking process to implement the federal incident reporting law.
Cybersecurity
The agency also suggested existing sectors be consolidated and that there is a need for some agencies to exercise greater authority over private-sector entities.
Cybersecurity
The Biden administration is looking to Congress for help with 'filling gaps in statutory authorities' for improving U.S. cybersecurity.
Cybersecurity
Federal agencies are under a binding operational directive to address exploitable security vulnerabilities in their software, but the success of CISA's effort relies on the cooperation of software vendors.
Cybersecurity
Federal agencies' implementation of NIST's guidelines on the issue—under direction from Congress—is coinciding with industry resistance to the comprehensive approach stakeholders agree is necessary.
News
Here's what a split Congress might mean for tech, cybersecurity and governance.
By

Frank Konkel, Mariam Baksh, Alexandra Kelley and Kirsten Errick
Cybersecurity
New guidance from the federal agencies—and major companies serving the government—tries to distinguish between the security duties of software developers, suppliers and consumers.
Cybersecurity
The agency has started to receive feedback from some key stakeholders for its rulemaking process on the issue.
Cybersecurity
Influence from major industry threatens once again to thwart lawmakers' attempts to realize their policymaking goals through the annual defense authorization bill.
Cybersecurity
The agency has promised to measure the success of efforts to steer major software providers toward the inclusion of logging and other basic security features in their products "by default," but has said little about how it actually intends to do that.
Cybersecurity
NIST advisors debating the merits of OMB's policy on software vendors' "self-attestation" to secure development practices found common ground on a need for audits and testing.
Data
The senators are trying to focus more resources on artificial intelligence and access-control technologies for agencies to appropriately categorize documents in the digital age.
Cybersecurity
Initial baselines address Microsoft services, and baselines for configuring rival services from Google are up next. 
News
The spies were charged with obstruction of justice during the prosecution of a Chinese telecommunications firm in one of three indictments the department uncovered related to China's quest for technological superiority and global standing, officials said.
Cybersecurity
The agency's advisory committee typically meets behind closed doors, but they are required to hold at least one public meeting per year. 
Cybersecurity
The agency contributed to the release of security requirements for the transportation sector this week and is expected to issue cross-sector performance goals for critical infrastructure companies' voluntary adoption next week.