Author Archive
Jessie Bur
Managing Editor, Nextgov/FCW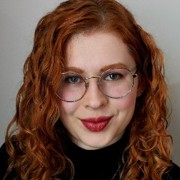 Podcasts
Advances in virtual reality and graphics processing have led NASA to partner with gamers on the path to preparing astronauts for a mission to Mars.
Podcasts
NASA invents a lot of cool and cutting edge technology to make space exploration possible—tech that often ends up pretty close to home as well.
Emerging Tech
The first pictures NASA released from the James Webb Space Telescope demonstrate—in brilliant color—the advancements made in the technology.