What's Next in Tech? Find Out Tomorrow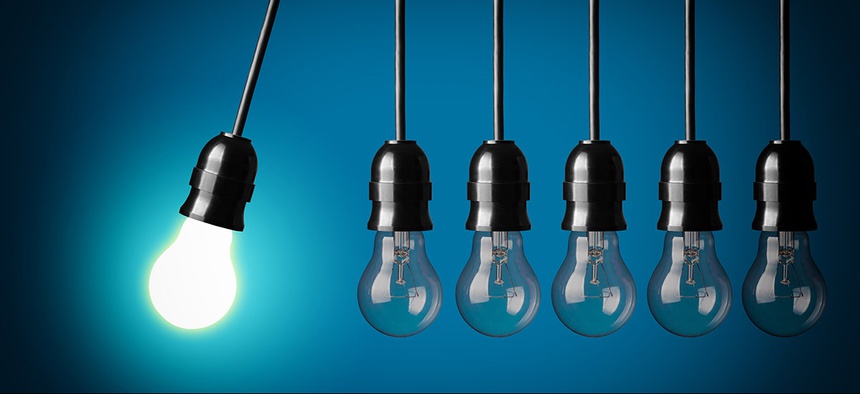 When President Barack Obama came into office almost eight years ago, Amazon had just created the first cloud computing market, good cybersecurity meant using strong passwords and the internet of things was something talked about by futurists.
Those technologies now dominate the federal technology landscape. The government will spend some $90 billion on IT in the coming year, $5 billion more on cybersecurity than it ever did and increasing connectivity has government pondering the potential use of artificial intelligence to handle citizen queries.
We know what's here, but what's next?
» Get the best federal technology news and ideas delivered right to your inbox. Sign up here.
On Oct. 4, we at Nextgov and Government Executive will host The Next Tech, the first in a series of events we're hosting in conjunction with our week-long Fedstival.
We'll have panels on cybersecurity, emerging technologies and sustaining innovation in government, with an open keynote by General Services Administration Administrator Denise Turner Roth and CIA Deputy Director for Digital Innovation Andrew Hallman.
Panel breakdowns:
Sustaining Innovation in Government:
Chris Gerdes, chief innovation officer, Transportation Department
Xavier Hughes, chief innovation officer, Labor Department
Traci Walker, procurement community of practice director, U.S. Digital Service
Mohana Ravindranath (moderator), staff correspondent, Nextgov
Emerging Technologies:
Stacey Dixon, deputy director, Intelligence Advanced Research Projects Activity
Justin Herman, digital communities, U.S. Digital Registry, open government, General Services Administration
Timothy Persons, chief scientist, Government Accountability Office
Lawrence Schuette, director, Office of Research, Office of Naval Research
Patrick Tucker (moderator), technology editor, Defense One
Cyber Now and Later:
Cord Chase, chief information security officer, Office of Personnel Management
Jeanette Hanna-Ruiz, associate chief information officer for IT security and senior agency information security official, NASA
Rod Turk, director, Office of Cyber Security, chief information security officer, Commerce Department
Camille Tuutti (moderator), Executive editor, Nextgov
Click here for a full look at the agenda, and here to register. We'll be at Nationals Park, Roosevelt and Kennedy Room, 1500. S. Capitol Street SE, beginning 8:15 a.m.