House Oversight Votes to Hold Clinton Techie in Contempt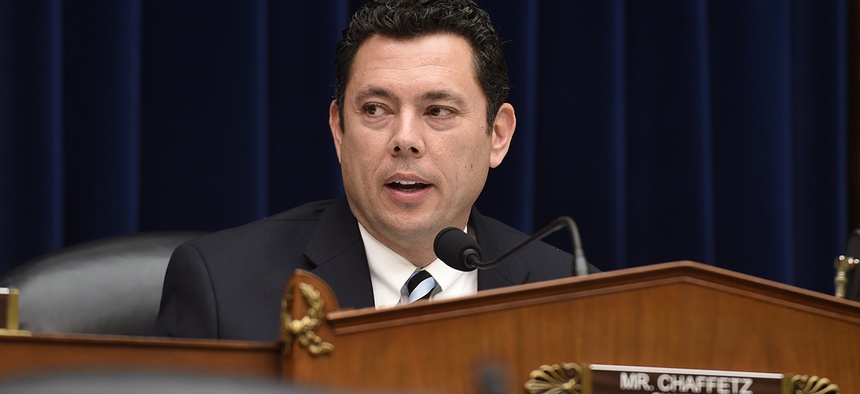 The Hillary Clinton email saga continues.
On Thursday, the House Oversight and Government Reform committee voted 19-15 to hold Bryan Pagliano, formerly a tech aide for Clinton while she served as Secretary of State, for failing to testify about Clinton's private email server that he maintained. 
"Mr. Pagliano is a crucial fact witness in this committee's investigation of former Secretary of State Hillary Clinton's use of a private email server to conduct government business," said Oversight Chairman Jason Chaffetz, R-Utah, in a statement.
» Get the best federal technology news and ideas delivered right to your inbox. Sign up here.
Pagliano, through his attorney, previously warned that were he to testify publicly, he would simply invoke his Fifth Amendment rights. Nonetheless, the resolution passed along party lines.
"Mr. Pagliano's attorney asserts because his client took the Fifth before the Select Committee on Benghazi, he shouldn't be required to provide testimony to this committee. This is not a good faith argument," Chaffetz said.
Rep. Elijah Cummings, D-Md., the committee's ranking Democrat, accused Republican counterparts of seeking a "photo op" and "ready-made campaign commercial." 
"No matter what anyone says, that is not a legitimate legislation purpose," Cummings said. 
The House Oversight and Government Reform Committee has been particularly active regarding the use of email by current and former federal officials in recent months. In August, the committee requested more information from the FBI regarding the potential "spillage" of classified information from devices that handled Clinton's emails while she was Secretary of State. Two weeks later, Chaffetz sent letters addressed to the U.S. Attorney for the District of Columbia requesting evidence review "that may amount to obstruction of justice" by Clinton officials. Chaffetz also threatened execs from the Department of Homeland Security with a subpoena for not complying with requests for information.