Foster still has his eye on digital identity bill in the new Congress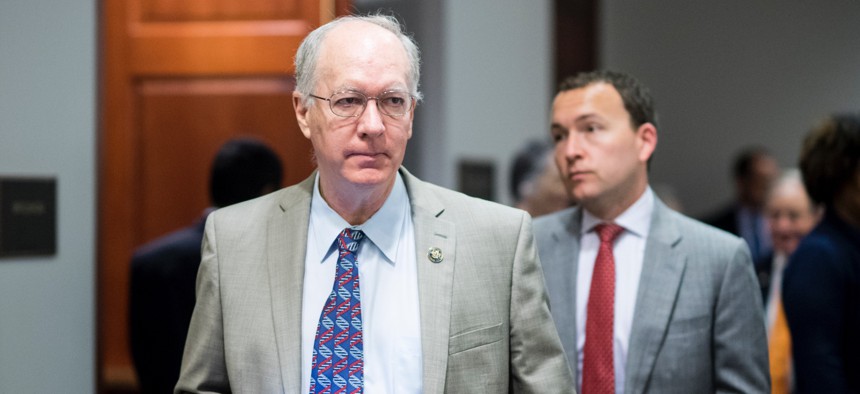 Rep. Bill Foster (D-Ill.) is planning to reintroduce his bill meant to spur government action on digital identity, he said during a Tuesday event.
Foster has backed the proposal in the last two Congresses meant to push the government to take a more active role in digital identity verification by allowing agencies to provide opt-in identity validation services, for example. The proposal would also set up a task force to come up with recommendations on digital identity. 
Foster said during keynote at a policy forum hosted by the FIDO Alliance, Better Identity Coalition and Identity Theft Resource Center that the bill was "darn close" to passing in the last Congress, coming down to a "single member" with objections.
Foster initially introduced the proposal, the details of which have changed over time, in 2020 and then again in 2021. Last year, Reps. John Katko (R-N.Y.) and Barry Loudermilk (R-Ga.) and former representative Jim Langevin (D-R.I.) cosponsored the measure in the House. Sens. Kyrsten Sinema (I-Ariz.) and Cynthia Lummis (R-Wyo.) introduced the bill in the Senate last year.
The proposal made it out of the House Oversight and Reform Committee and the Senate Homeland Security and Governmental Affairs Committee in the last Congress. But although Foster had expressed optimism it might get tacked onto a lame duck bill, it did not make it into law.
Now, "we will be reintroducing something," he told FCW. "We may split the effort between something that's intended to be in the jurisdiction of [the House Committee on Financial Services], and then another thing related more to government operations that will be handled through [the House Oversight and Accountability Committee]. That's our current guess as to what we're going to do."
Foster, a member of the House Financial Services Committee, has long been dialed into the impact of digital identity policies in the financial space, pointing to the potential of a new subcommittee on digital assets, financial technology and inclusion, chaired by Rep. French Hill (R-Ark.), in the House Financial Services Committee that Foster said will include a focus on cryptocurrency.
"You can't even think about things like crypto regulation until you have a digital identity scheme," he said.
Another point of political salience is identity theft and fraud, particularly in government benefits, which shot up during the pandemic. Just this week, the Government Accountability Office projected that fraud in the unemployment system from spring 2020 to fall 2021 was at least $60 billion, but likely more.
The House Oversight and Accountability Committee, now chaired by Rep. James Comer (R-Ky.), is having its first hearing in the new Congress next Wednesday with a focus on benefits relief fraud during the pandemic. 
"That is on everyone's radar screen," said Foster. "It is a bipartisan failure to get our act together on a secure digital identity.
"The finger-pointing will take place ad nauseam in the Oversight Committee and whether or not they actually come up with the obvious solution – which is that we have to issue trusted, secure digital identities in this country – is an open question," said Foster.