Omnibus funding bill includes $50 million for TMF, $90 million for Citizen Services Fund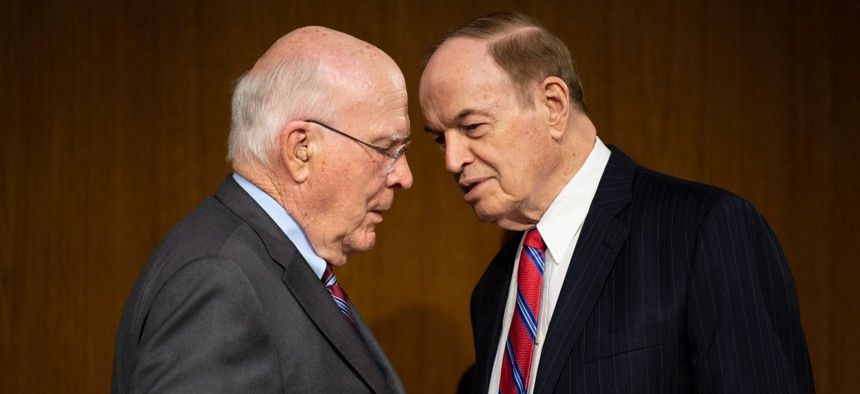 The $1.7 trillion government funding bill released in the early morning hours of Tuesday include continued support for technology modernization efforts at levels well below those sought by the Biden administration. 
The bill, which needs to pass and be signed into law this week to avoid a partial government shutdown, includes $50 million for the Technology Modernization Fund and $90 million for the Federal Citizen Services Fund. 
The administration originally called for a $300 million investment in the TMF  in the president's fiscal 2023 budget request, and trade groups urged Congress to include at least $100 million for the fund. A Senate-version of the bill didn't include a contribution to the fund, which has supported 33 projects across 18 various agencies after initially receiving a $1 billion plus-up in the American Rescue Plan Act under President Joe Biden. 
The $90 million investment in the FCSF is shy of the nearly $116 million request from the White House and trade groups for the fund, which supports governmentwide service delivery initiatives. But the legislation also authorizes the "use of appropriations, revenues and collections in the fund" in an aggregate amount not to exceed $200 million.
The omnibus also instructs the Office of Management and Budget to provide Congress with a "detailed strategic plan" on how it intends to spend the investments into the TMF and the FCSF, as well as the Information Technology Oversight and Reform Fund and the U.S. Digital Service. 
"The federal government must maximize the impact of these funds by developing a strategic spend plan that prevents duplication efforts, prioritizes spending and guarantees coordination among agencies," the bill read, providing OMB with 60 days after its passage to submit its plan.
Senate Majority Leader Chuck Schumer (D-N.Y.) said late last week after Congress passed a previous week-long funding bill that "nobody is going to get everything they want" in the negotiation, but added that "the final product will include wins everyone can get behind."
"This process was far from perfect, but ultimately it allowed Republican redlines to be adhered to and because of that I will urge my colleagues to support this package," said Sen. Richard Shelby (R-Ala.), the top Republican on the Senate Appropriations Committee. " We need to do our job and fund the government."
Congressional leaders are planning to put the bill up for a vote before the end of the week.