Trade groups urge Congress to pass digital identity bill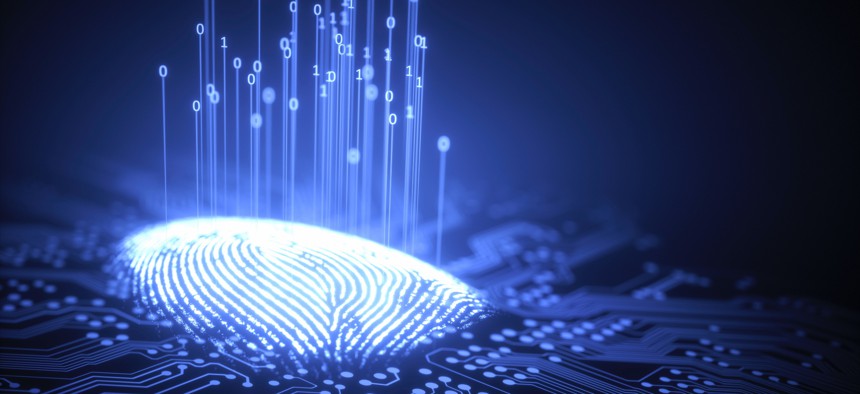 The Cybersecurity Coalition, Better Identity Coalition, Identity Theft Resource Center, US Chamber of Commerce Technology Engagement Center and others want Congress to include digital identity legislation in its year-end spending bill, they wrote in a Monday letter to the top Republican and Democratic leaders in Congress.
The Improving Digital Identity Act was originally introduced in 2020 before being reintroduced by Rep. Bill Foster (D-Ill.) in this Congress with Reps. John Katko (R-N.Y.), Jim Langevin (D-R.I.) and Barry Loudermilk (R-Ga.) cosponsoring.
The measure would give the federal government a bigger role in the digital identity space with opt-in identity validation services while setting up a task force to identify best practices for digital identity credentials. The bill has evolved since being reintroduced in June 2021. Most notably, the current version no longer has provisions to establish a grant program to fund upgrades to digital identity credentialing systems at the state and local level.
Foster's bill reported out of the House Committee on Oversight and Reform in July and a Senate version, sponsored by Sen. Krysten Sinema, (D-Ariz.), cleared the Homeland Security and Governmental Affairs Committee in September, but neither bill has moved to a floor vote since then. 
To make it to the President's desk, the House bill will have to make it through Congress during a lame duck session where lawmakers have big to-do items like passing the fiscal 2023 federal budget and the annual defense policy bill.
The letter's signees point to increases in identity theft and fraud during the pandemic, referencing the Labor Department watchdog's estimate of around $45 billion being paid out to fraudsters between 2020 and 2022. 
"The lack of an easy, secure, reliable way for entities to verify identities of people they are dealing with online creates friction in commerce, leads to increased fraud and theft, degrades privacy and hinders the availability of many services online," the letter reads. "In 2022, the ability to offer high-value transactions and services online is being tested more than ever, due in large part to the challenges of proving identity online."
The groups say that the bill would help "by closing the gap between nationally recognized, authoritative credentials" like driver's licenses and passports "and the lack of any way to easily use those credentials in the digital world."
Foster, speaking at the Web3ID Forum last week, said a reliable digital identity process would be essential for the government moving forward. 
"We need at least for federal business to have a high-quality way to authenticate yourself as a single traceable citizen in the United States," he said of the bill. "The fact that we don't have one leads to all kinds of mayhem."
The Bank Policy Institute, Software Alliance, College of Healthcare Information Management Executives, Electronic Transactions Association, Software and Information Industry Association and TechNet also signed the letter.