Lawmakers push IRS on backlog and customer service problems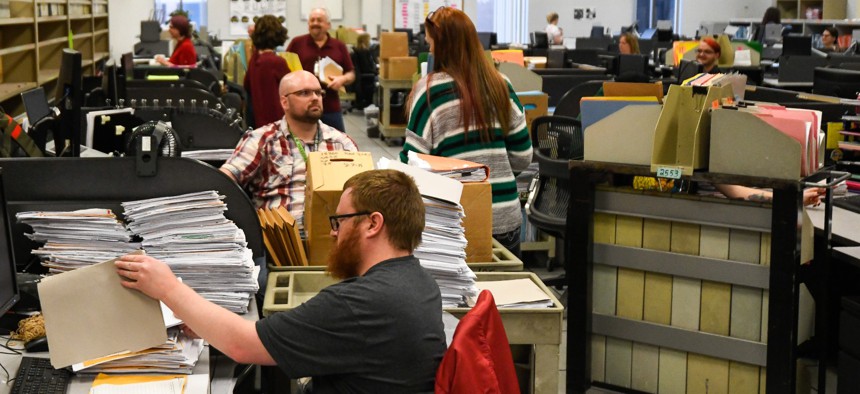 A bipartisan, bicameral group of 89 lawmakers pressed the IRS on its backlog and customer service problems in a letter sent to IRS Commissioner Charles Rettig on Monday.
The group wants to know how the agency is planning on cutting down its backlog of unprocessed paper returns and correspondence, whether the agency is confident in its end-of-year goal to get that backlog to a "healthy" level and more.
Sens. Bob Menendez (D-N.J.) and Bill Cassidy (R-La.), members of the Senate Finance Committee and Reps. Abigail Spanberger (D-Va.) and Brian Fitzpatrick (R-Pa.) led the letter.
This isn't the first time representatives and senators on Capitol Hill have zeroed in on these issues. Other letters penned to Rettig have focused on halting automated collections and the IRS workforce needed to address the backlog.
"We are writing again to urge the IRS to extend the suspension of automated collections, continue the pause on automated notices, keep its surge teams in place until hiring challenges and processing backlogs are adequately addressed," the latest letter reads. 
Rettig told lawmakers in April that the agency is aiming to get to a "healthy" level of returns by the end of the calendar year. But the National Taxpayer Advocate, Erin Collins, issued a report in June saying that the backlog has actually grown in the last year and that the goal to get healthy by the end of the year would be "a difficult commitment to achieve."
The lawmakers pointed to those findings by Collins as well as shortcomings identified by Collins in the agency's progress so far toward a goal to hire 10,000 new employees by the end of next year.
The representatives backing this letter want the IRS to "take additional steps to improve customer service issues, decrease processing delays, and work-down the backlog of paper returns and correspondence."
The group wants the IRS to continue the use of overtime and surge teams and suspended automated notices and collections. They also ask the agency to beef up recruitment and retention efforts and sent a list of questions about the backlog, IRS surge teams and scanning technology.
When asked for comment, the IRS referred FCW to their operational updates page, which says that as of Aug. 5, there are 9.7 million unprocessed individual returns for tax year 2021. All individual tax returns the IRS got before the start of 2022 without errors or need for more review have been processed, it says.